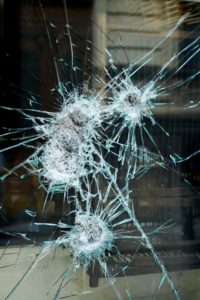 Security window films are popular window adhesives that are used around the world in a variety of applications, from train car windows to homes. The purpose of the adhesive is to keep the pieces of the glass together should the window ever be broken due to weather, accident, or break – in. By keeping the window glass together the film adds a layer of protection against injuries cause by flying shards of glass.
Instillation of window film – Window films are remarkably convenient because they can be fitted on after the window has been installed. Other methods of sealing windows, such as laminate, require fitting before the window is installed.
This means that new owners are able to install the seals without worrying about replacing the windows. Window film installation is often done by professionals, as there is little room for error, but mistakes are easily made.
To use the window security film, your windows with be cleaned thoroughly. Since the film depends on sticking firmly to the glass, you do not want to have any dirt or dust underneath that could prevent proper adhesion. You will also not be able to re-clean the window once the film is in place without redoing the whole process, so make sure you do not leave any streak marks behind.
It is recommended that technical cleaning tools such as a squeegee are used to ensure optimal cleanliness. Next, the window will be measured to get the exact height and width and the security film cut to size. Finally, install the films, again using the squeegee to prevent air bubbles.
The most common method of installation is known as the daylight method, when there is a slight gap left between the film and the window frame. Some do not believe that this offers secure enough protection in some scenarios.
When advanced protection is needed, the anchored method will be used. With this method, either the film is attached directly to the window frame, or else it is attached with a sealant.
The Uses – Security films are designed to prevent shards of glass from flying and causing injury to those nearby. This is a wonderful protection for those who live in areas affected by severe weather such as hurricanes, tornadoes, and earthquakes. A similar protection is offered to those who live in areas that are at risk for explosions. When a bomb or similar explosive device detonates, many injuries are caused by the flying glass and debris. Window film can help prevent many of these injuries.
An additional protection that appeals to many store owners, and homeowners is the protection against theft. When a burglar attempts to break into a store or home through the window, he will be quickly hampered by the film. The film will succeed in holding the thief off long enough to either persuade him to find other targets, or give an alarm system time to send assistance before any serious damage can occur.
The Cost – Security film is often sold for between $6 and $12 per foot. The cost varies based on the thickness and quality of the product. There are a variety of thickness offered, recommended based on the type of glass used as well as the level of protection sought.
Different types available – There are a variety of thickness available for window security films. Most brands run between 4 mils, or 100 micron, to 14 mils, or 350 micron, although some may be thicker. The thicker the film, the stronger the frame will be and the more protection it will offer. For general security on homes or stores, the film needs to be between 8 mil and 14 mil thick. This will offer greater protection against threats such as thieves or high force extreme weather. Other uses for the screens, such as basic UV protection, may call for a thinner film.
Window screens offer great protection from the elements and from burglars. They prevent injuries from flying glass and prevent break-ins. They are relatively easy to have installed, as the windows do not have to be replaced, and a professional would be able to do it rather quickly. They are a great investment to have.