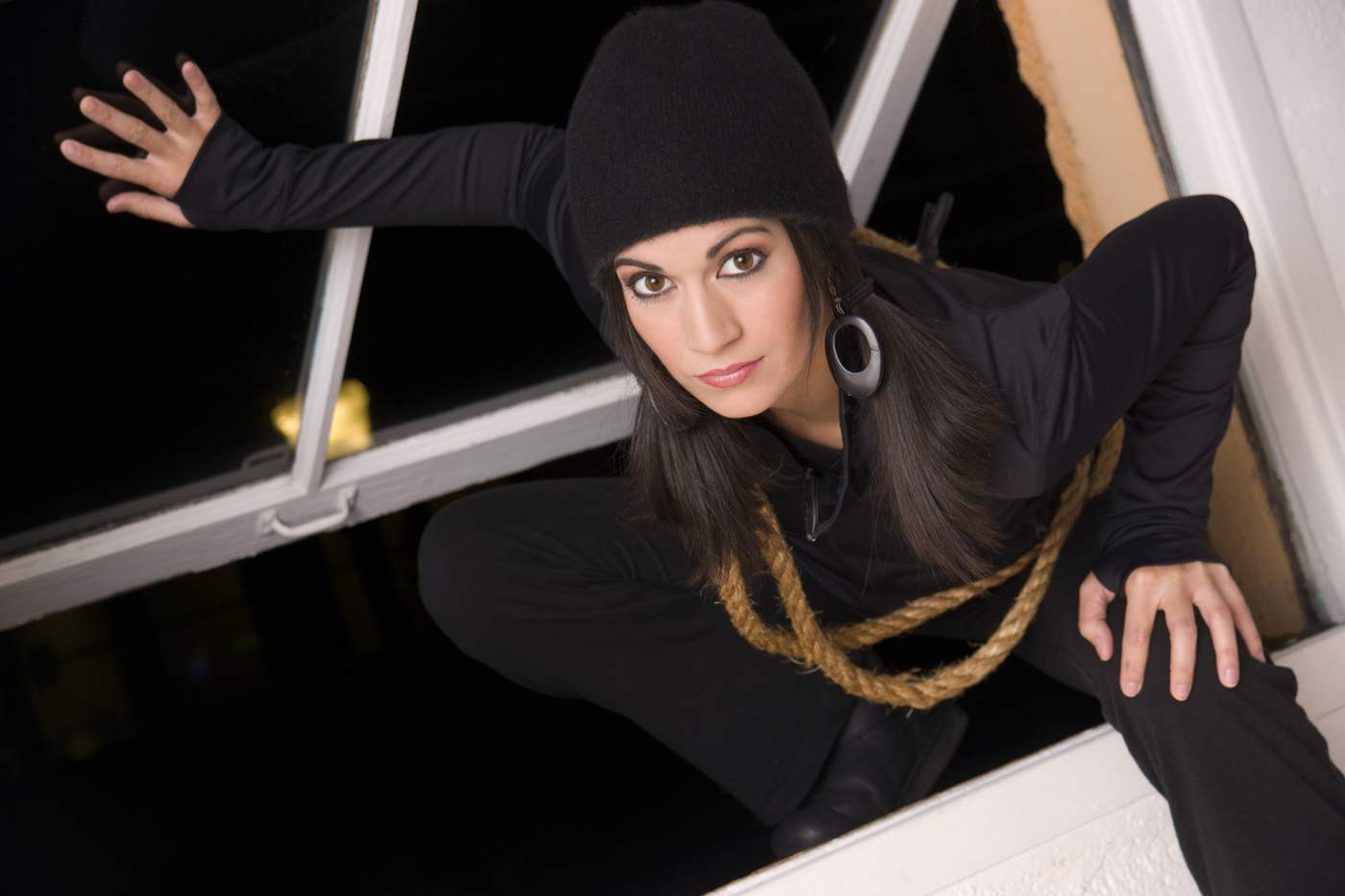 Securing your windows against a break-in – Criminals have developed a love affair with our windows, the main floor windows in particular. Your first-floor windows are easily accessed without a ladder, extremely easy to force open using common tools, are often not locked, and rarely have any security protection in place.No wonder burglars love them so much. In fact, the only reason they are not targeted more than they already are, is due to the risk associated with the sound of breaking glass attracting unwanted attention. Otherwise, this point of entry would definitely be number one on every burglars hit list.
Why would someone spend hundreds of dollars on pick proof high security door locks, install them in burglary resistant steel doors designed to handle the absolute worst a criminal can dish out, yet give absolutely no consideration to the second most frequently used point of entry for a burglar…your main floor windows. Simply knowing that your windows are in need of some sort of a security upgrade is the easy part, the hard part is figuring out how best to go about it.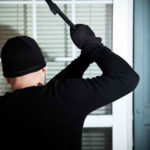 Burglar proofing your windows – There are two strategies that can be used when attempting to secure your windows. The first assumes that a burglar can eventually bypass, or defeat any security device you install to keep them out, so our focus will be on ways of detecting these break-ins as they happen, and reporting them to the proper authorities.
This can be done by utilizing magnetic contact alarms on the window frame, a strategically placed motion detector, or a glass break alarm tied into a monitored home security system.
The second school of thought focuses on ways of deterring the break-in before it occurs, or delaying a burglar as long as possible. This is accomplished with products such as window locks, burglar bars, security window films and laminates.
There are strengths and weaknesses to both strategies, and some ways that they can be combined to help you create a level of security that is at least equal to what you would expect to find in a properly secured door.
Glass break alarms – There will be times when simply locking a window will not be enough to stop a determined burglar. For these overachiever's, we have the glass break alarm. Unless your windows are protected by burglar bars or some sort of security film, the only thing preventing an intruder from breaking the glass in order to gain entry is the noise that it would create.
We all know what shattering glass sounds like, but do you know what it feels like? A glass break sensor does. These alarms work in one of two ways. Either they recognize the unique acoustical frequency that broken glass creates, or the specific vibration pattern.
Most of the more advanced models on the market will utilize both technologies, as a way of maximizing the sensitivity of the alarm sensors while keeping false alarms to an absolute minimum.
Normally, these devices are not intended to be used as stand alone products, but rather as part of a comprehensive home security system, and should be one of the many layers of security protecting your property.
The ability to detect a break in as it happens is always nice, but the problem is that by time, the alarm sounds the criminal may already be inside of your home. It is a much better practice to utilize products that keep criminals out of your home. Items like security window film, burglar bars and window locks are a few of the most effective options currently available.
The importance of installing window locks – When committing a burglary, your average criminal is not looking for a challenge. They are looking for the fastest way of entering your property undetected, and collecting the most valuables within the time available to them.
An opened main floor window or one that is only secured with the standard latch, provides an intruder with everything they need. It is for this reason that they account for twenty-five percent of all break ins. Installing window locks are a simple yet effective way of improving your home security in this area.
Fitting your windows with locks are only the first step in securing them. It is obvious that a intruder may simply decide to break the glass in order to gain entry. Luckily, for us most try to avoid doing this due to the noise it makes and the potential it has for attracting attention, but it is a possibility, and we need strategies to deal with it.
Burglar bars and window security screens – A speedy unobserved entry into your home. It is what every burglar wants. Depending on how close you are to your nearest neighbor, the sound of breaking glass can easily go unheard, and a burglar can be through your window, and in your home in seconds. Products such as burglar bars ensure that there will be nothing speedy about an entry through one of your protected windows.
Deter, delay and deny. If the effectiveness of a home security product were determined by how many of these core principles, it covered, window bars and the newer security mesh screens would earn an A+ rating.
The simple fact is that the vast majority of burglars do not have the time, or the tools necessary to circumvent these products, and even if they possessed both it would be next to impossible to do so unobserved.
As effective as they are, window bars will not be the right fit in every situation due to aesthetic considerations. In these situations, you also have the option of installing security window screens. At first glance, they resemble an insect screen, but are more like a fly screen on steroids. They offer almost the same level of security as window bars, without altering or detracting from the beauty of your home.
For those home owners who want the same type of protection offered by window bars or security screens, but refuse to install any product that will change the appearance of their home, security window film may be what you need.
Security window film – What if there were a product that you could apply to your windows that made them virtually impenetrable to forced entry by burglars… Introducing security window film.
If you have ever seen someone strike a car windscreen with a bat or a crowbar, then you probably already know everything you need to know about how security window film works. This super-strong transparent film is designed to prevent glass from shattering when struck.
Easily applied to your preexisting windows, or purchased already integrated into new windows, this product is like an invisible layer of security that will deter all but the most determined of criminals. Another benefit is that unlike burglar bars, or even, to some extent, the less obtrusive security mesh window screens, window film does not require you to alter the appearance of your home.
The one negative of this product when compared to burglar bars, or the screen application, is that there is absolutely no deterrent value with this product. It is only after an intruder attempts to breech your window that they will discover it is protected. With the other products, they know what they are dealing with long before they make that attempt.
A properly secured window as with any other aspect of home security is most effective when you employ overlapping protective strategies that complement each other. Your ultimate goal should always be to deter and delay an intruder for as long as possible, and have a system in place that can detect the intrusion, should your primary layer of protection be compromised. Devices such as security window film, burglar bars, window locks, and glass break detector make this a simple task.

https://en.wikipedia.org/wiki/Glass_break_detector
http://en.wikipedia.org/wiki/Security_alarm