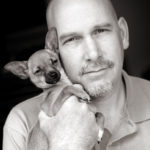 The fact that you are reading this page tells me that you are either hopelessly lost, or you must really want to know more about this site.
For those of you that are not lost, my name is Perry, and I am the author, editor, webmaster and creative genius behind Homesafetydot.com. For most general inquiries, I can be reached via the Contact Form, on this page.
How you can help me improve this site – As a relatively new site that is maintained by a single person, I have numerous ideas for new content and site features that I hope will improve my visitors experience. What I don't have is unlimited time or the resources needed to implement them all. Providing me with a few suggestions for what you would like to see improved, or added to this site will go a long way towards helping me prioritize any of my future projects.
If you have any suggestions for new article topics, a useful online resource that I should be linking to, or have some constructive criticism regarding the design, layout, or content on this site, I would love to hear from you.
Requests for links – Due to the current position taken by the major search engines regarding reciprocal linking, no link exchanges will be considered at this time. At best, these link exchanges are ignored by the search engines, and your site may even be penalized if they are done in excess.
If, however, you are willing to create a well-written  piece of original content that complements the overall theme of this site, I will be more than happy to post it, with all included links back to your site left intact.