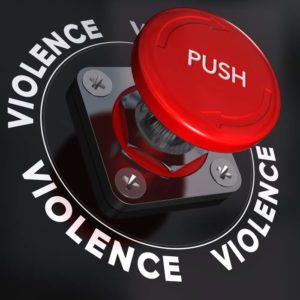 Also known as panic alarms, personal alarms are devices that you can keep on your person when you are out and about. If you find yourself in trouble, you can push a button or take other activation steps on your personal alarm device that will emit a loud noise. Not only does this have the high likelihood of scaring away your would-be attacker, but it also alerts anyone who is nearby that you are in trouble and need assistance.
A personal alarm is compact, ranging in size from equivalent to a child's thumb to a cell phone, so it is easy to carry and very easy to fit in your hand if you were to need to use one. The specially designed varieties of shape and size that are available enable you to carry them on your key chain as a key-chain alarm, in your pocket, clipped onto your belt or even hung around your neck.
Those who are concerned about a budget might be pleased to learn that these security devices are affordable on just about any budget. The price of one of these potentially lifesaving devices generally ranges from around $4 to around $22. That is certainly not a bad price when you consider all the benefits packed into this tiny contraption.
What Features to Look for When Shopping for a Personal Alarm
Since there are a variety of personal security alarms available on the market, it is important to know what kind of features are most important to you when shopping for one. Some questions you might ask yourself are where you plan to carry the alarm, how you want to be able to activate the alarm and whether you want the alarm to contain other features in addition to being an alarm.
Carrying Your Personal Alarm
There are a number of different ways to keep a personal security alarm on your person, and the right method might depend on what you plan to be doing while you are carrying the alarm. Those who are particularly active while carrying a panic alarm such as joggers and bicyclists might do best with the kind of personal alarm that is designed to go around your neck. Since an attack can happen in a matter of moments, having quick and easy access to a personal alarm device hanging around the neck can be critical to those individuals. There are risks, of course, to having an item dangling from your neck, and those risks should be weighed as well.
Those who are not so active such as walkers or those who are simply enjoying the great outdoors without doing any special activity might prefer to have a key-chain alarm, an alarm that can be clipped to your belt or an alarm that can be wrapped around your wrist. Another option for those who are especially concerned about animal attacks is a personal alarm that comes in the form of a horn. Some people have also used this kind of personal alarm to cheer on their favorite team at a sporting event!
How Your Personal Alarm is Activated
Probably the most common form of activation method for a personal alarm is simply pressing a button. Other activation methods include tugging a cord or pulling a pin.
Just an Alarm or More?
Some kinds of personal security devices provide nothing more than a basic alarm. Others, however, are much more complex. Some of the additional features you can find on a personal alarm include LED lights, a tool to help you stay awake if you find yourself sleepy behind the wheel and the ability to act as an anti-theft device when attached to valuable property.
This modern world that we live in can be a surprisingly uncertain and even dangerous place at times. With all of the crime and other kinds of attacks that seem to dominate news headlines, it is difficult not to feel a little frightened about your personal safety and whether you are as secure as you think whenever you venture outside. However, those who choose to protect themselves with a personal alarm might find that it brings them some extra peace of mind. Click Here For The Top 5 Best Personal Alarm Models.

https://en.wikipedia.org/wiki/Self-defense
https://en.wikipedia.org/wiki/Personal_alarm