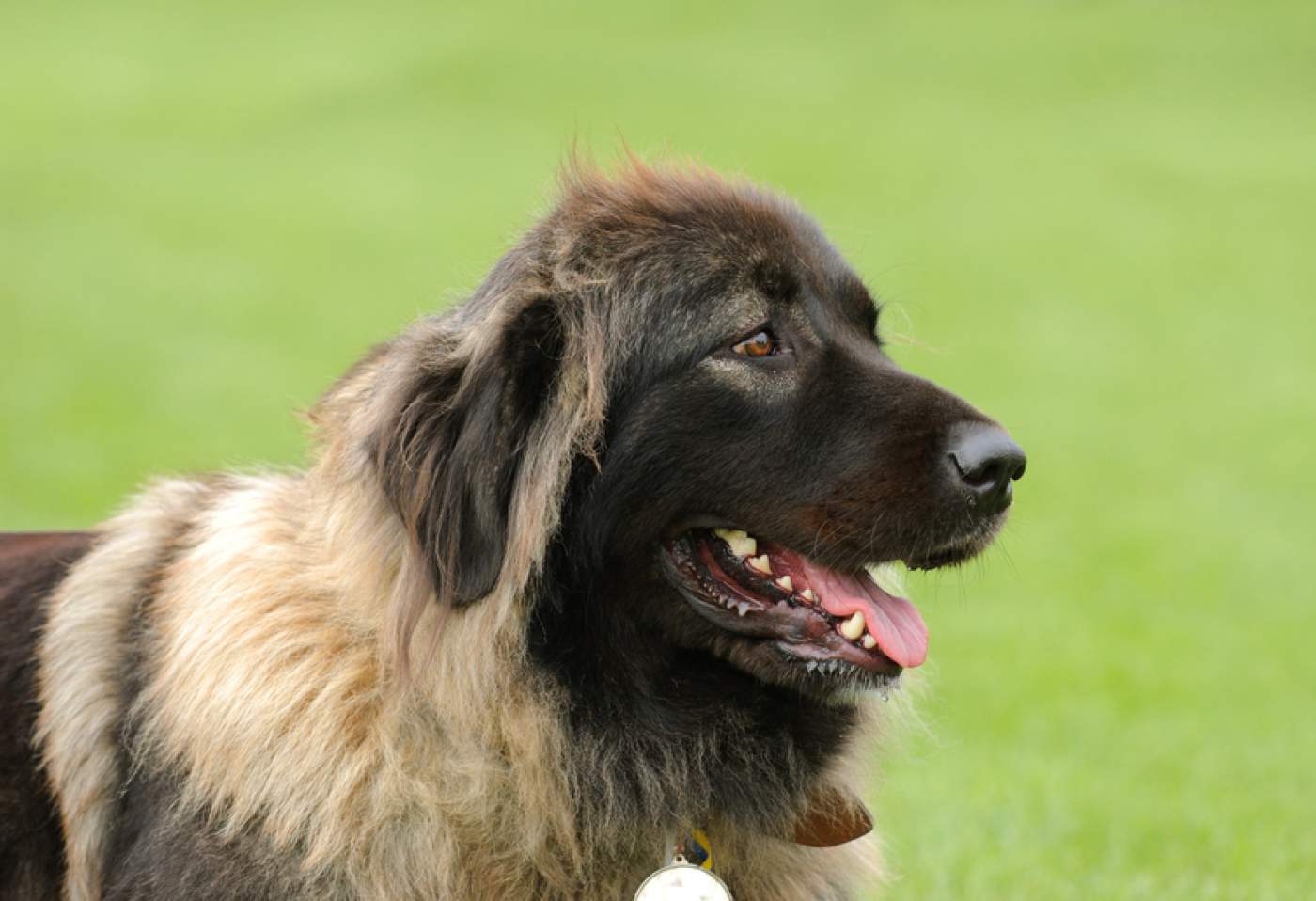 Caucasian Shepherd | Ovtcharka – If you are searching for a breed for home protection or as a guard dog, then you go do much worse than taking possession of a Caucasian Shepherd dog, otherwise known as the Caucasian Ovtcharka. It is a species that would suit your requirements perfectly whilst also offering you and your family members immense affection, respect; and loyalty.
At first glance, the Caucasian Shepherd is extremely intimidating. Actually, that is not strictly true, the Caucasian Shepherd dog would cause even the most hardened criminal to burst into tears and need to change their underwear. It can appear monstrous if you were to get on its wrong side. It is not unheard of for adult males to top one hundred and twenty pounds, and with their furry coat and long legs, they can be one of the most intimidating animals not given a dangerous breed status.
Imagine a Great Dane crossed with a grizzly bear, and you will be on the right track! However, their fierce appearance does hide a lovable characteristic which can make them an ideal pet and guard dog. They wouldn't hesitate to offer up their lives to save you, but it would actually take an elephant gun to stop one of these canines in their track.
It is a very old breed that hails from the Caucasus region, hence the name. This includes countries such as Armenia, Georgia, Azerbaijan, Turkey and Iran where it has been used to protect livestock from bears, wolves, and other threats.
Though it was believed that this species is in some way a decedent of the fierce Tibetan Mastiff, new archaeological finds suggest that its genealogy comes from the ancient canines that inhabited the thick forests and hills of ancient west Asia. As the area of the Caucasus was and still is remote, it has evolved very separately from other dogs that are perhaps better known in the wider region.
It was not until the late 1930s that the Caucasian Shepherd dog was brought to attention of breeders in the west, this was in dog shows in Germany and the surrounding countries. In fact, there are actually a number of sub breeds, which fall under the category of Caucasian Ovtcharka, some are more heavily built than others but all have the same large bulk and fierce appearance.
It was first used for purposes other than guarding livestock by the Soviet military in the 1950s, later on it could be seen patrolling the communist side of the Berlin Wall as a way of ensuring no citizens would be tempted to make a dash for freedom. In fact, when the wall finally came down in 1989, the unit of Caucasian Shepherds was seven thousand strong. Most of these found their ways into private homes where their fame spread far and wide.
There are very few other species of canines that have such an inherent protective gene. As long as you rear them from young you should have no concerns about them becoming a threat to yourself or your family. At the end of the day they are a better deterrent than any modern security system.
Other protection breeds – The Cane Corso Dog, from Italy, is a great guard dog. They make great family pets and are delicate around children. They are loyal to their owner and very intelligent. They can live outdoors if given proper shelter from the elements.
The Doberman Pinscher is very energetic and intelligent. They are used by the military and police. A courageous guard dog and a great family pet. Very loyal as long as they are treated well and respected. The Doberman has long been considered the best dog breed for home protection by many dedicated owners.
The Belgian Malinois can be trained to guard or protect. They look very similar to the German Shepherd. They are very bright, obedient, and determined. They have strong protective and territorial instincts.
Bull mastiff dogs are an alert and devoted guard. They can be affectionate and docile but can be fearless when provoked. It may not attack an intruder, but may knock them down. Great for family a family pet and good around children.
The Rottweiler was one of the first dogs to become a police dog. They are natural guard dogs with a mellow disposition and will protect family and property fiercely. They are serious and even tempered.
The German Shepherd is very devoted and loyal dog. They have strong protective instincts and will give up his or her life to protect. They are very faithful and brave. They do not like being alone for long periods of time.
The Slovensky Cuvac is a natural guard and is calm. They are powerful and fearless defenders of animals and people. They are great for farm and ranch use. They do need to have a good and experienced handler. They are friendly with family members but very suspicious and reserved with strange animals and people.