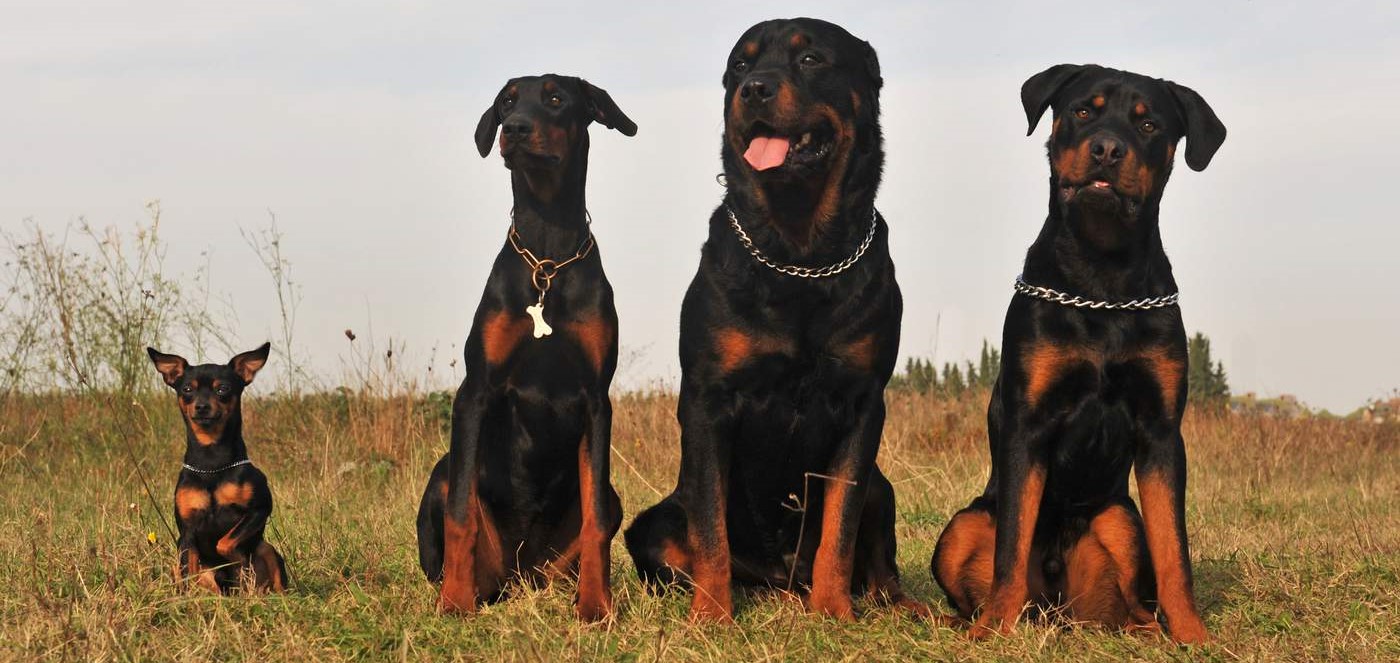 Learn what are the best guard dog breeds for home protection. A loud barking dog is a potential burglar's worst enemy, but not for the reason most people believe. There are very few dogs that can truly be called man stoppers, meaning they posses the size and tenacity needed to stop an aggressive assailant.
This is actually a good thing because having an animal that dangerous on your property is nothing more than a lawsuit or a personal tragedy just waiting to happen.
What most homeowners really need is an intimidating dog, that is mostly bark with very little bite, except when absolutely needed that is. After all for most burglars, it is not really the fear of being bitten that deters them, but the unwanted attention that a barking dog attracts.
The following breeds all have the required combination of size, temperament, and intelligence that is needed in a good guard dog. What separates the different breeds is the particular ratio of these attributes that they happen to posses. Listed below are a few of the more popular breeds out there.
Rottweiler – The dog is calm and confident, typically, it can be said that this dog is aloof towards strangers but not fearful and timid. One of the characters of this dog is having a wait-and-see attitude when it is in contact with a new situation of the person, together, these characteristics make Rottweiler a natural guard dog that has a mellow disposition needed in police, military dogs.
They have a strong natural protective instinct, and can be ferocious in their defense of their owner. This power and protective instinct must be channeled by providing early socialization skills, consistent training by its owners. The dog has to be bred for calm, proper socialization, intelligent temperament to ensure that they posses the ability to determine when a stranger is a threat.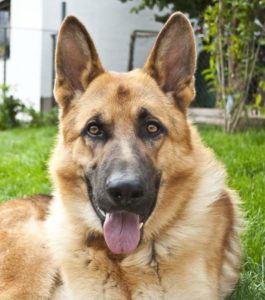 German Shepherds – German Shepherded is fearless, powerful and strong, as a protection dog, he is quick to learn commands and intelligent, this makes him a favorite of police agencies around the world. They are known for their calm demeanor when in the house and has the character of reacting quickly when the family or home is under threat.
Bullmastiff – The dog served as a guardian of the grounds, this breed is strong, fast and has a lot of courage. Since it is built to be large and powerful, its appearance if formidable which is a wonderful deterrent to individuals that would-be intruders or attackers, therefore, the dog is determined to protect when the need arises. Besides this, it is a loving family companion most of the time, when well trained, he will be trustworthy, he will have noble credit and confidence in general.
The Bullmastiff is a clean breed that has a short coat that is easy to groom and does not shed excessively, to add to this, the dog is a Drooler and the owner has to keep a towel nearby at all times.
Boxer Dogs – A boxer has large muscles, square head and they appear to be imposing, and this implies a person has to look into his eyes to see the mischief of the little life that is reflected in the dog. Boxer dogs are playful in nature, they have boundless energy and may also be referred to as Peter pan among the dog breeds. They will be considered fully mature after they reach three years of age.
He is intelligent, fearless, alert at all time and friendly at the same time, to add to this he has the character of being loyal to family members and loves playing. Apart from this, the dog is head strong, especially in situations where harsh training methods are used.
There are minimal grooming needs of this dog besides legendary patience, he can be patient with children making the dog a great companion with family members. All he needs is physical exercise in the form of runs, he has the ability of adapting to apartments as long as they are close to a beloved person.
Doberman Pinscher – Doberman Pinscher has an elegant look and a his style appears athletic, in addition to this, the dog is intelligent, loyal, alert at all times, has courage and is a beloved family companion. He has a fearful reputation that precedes him, people that do not know Dobie fear him since he is stereotyped as being vicious and highly aggressive. It is true that the dog is a formidable guardian, despite this, he is gentle, loving and watchful and loving; the dog does not go looking for trouble. He is fearless and has the ability to defend his family and will be turfed in the event that he perceives danger.
Giant Schnauzer – This dog is powerful, dominant and strong, and thus require strict training, mostly mental and physical stimulation and constant attention. The guardian character associated with giant Schnauzer is its power, intimidation and being compact, to add to this, they have an extreme family loyalty that makes them excellent guard dogs.
Staffordshire Bull Terrier – He was bred for the purpose of bull and bear fighting, Staffordshire Terrier is aggressive and protective in nature, making him an excellent guard dog, on the contrary, he requires proper socialization and training from an early age. He will also make a household pet since he is known to be aggressive when giving protection to a family member.
Akita – He is powerful, has reservations for strangers and protective, he needs to be accustomed to people early enough to control his guardian instincts rather than indiscriminate. He is challenging when it comes to training, despite this, he is strong-willed, assertive, and may go to an extend of using his intelligence to suit his own purpose.
Rhodesian Ridgeback – He was originally bred for the purpose of hunting lions making him have a strong prey drive besides his being independent in nature. Rhodesian Ridegback has a loyal character, making him a natural watchdog that is selective when it comes to barking, this implies that when he barks, he should be taken seriously. He requires proper training and management since they are not obedient naturally, he loves to cuddle and most of the time he thinks he is a lapdog.
Komondor – The dog was traditionally used to protect the herds of sheep, this is a natural guard dog ability, the breed is active, loyal, courageous, has dignity and strength; proper socialization and training in obedience makes the dog a devoted family companion.
A dog can be a huge liability if not handled properly. You should always post signs warning about the presence of a dog on your property. Posting these signs gives visitors to your home, fair warning of the presence of the animal and the possibility for injury.
This will help to prevent unfortunate accidents with meter readers and mailmen; It also acts as a deterrent for criminals. A vicious dog may seem like the ultimate in home protection, trust me; they are not. What these dogs are, is a lawsuit waiting to happen. If a visitor on your property gets bitten, you are legally responsible.