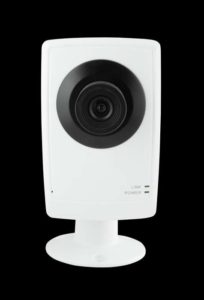 Whether you live in a relatively crime-free neighborhood or not, the number one type of crime that normally occurs in residential areas is theft- making a home security system a good idea for most people. It makes a lot of sense, therefore, to look at solutions like wireless security cameras that can alert you to potential problems as they occur. Click Here For The Best Selling Wireless Security Cameras.
A lot has changed – The old concept of a security guard sitting there with black and white footage streaming in from wired-in security cameras has changed a lot in the past decade. Today's wireless security cameras have much better capabilities. Here are some of the features that the latest generation of cameras offer:
Night Vision – Although perfect night vision has been in the eye of the beholder, most security cameras that are on the market today are capable of much more sophisticated night viewing than they were in the past. They achieve this through a combination of advanced lens technology and much more sophisticated lighting. For those that are planning to purchase, several manufacturers have added the night viewing capabilities to their marketing information, making it easy to compare cameras that have a 50 foot night vision range with those that have a 100 foot limit.

Internet of Things – Quite a few electronics and computing companies are betting substantial amounts of money that the internet of things will be the next big thing for everyone. The vision for the internet of things is that every gadget in your home, from your coffee maker to your television will be connectable and controllable from a device like your smart phone.
Wireless security cameras are probably one of the first products that fit into that category. Most of them offer a combination of software and hardware that allows them to alert you and be controlled live, remotely via a computer, tablet or smartphone. The upshot is that you will be able to leave home on vacation or during the day and still know instantly when there is unusual activity near your home.
HD Video – In the past, the graininess of security video was something that made it difficult for people to use to identify thieves or vandals. Not so anymore. The latest cameras feature both hd video and audio, making it easier for you to use the feed or stored video that your camera creates.
Systems Remain Easy To Install – Most of the enhancements that have been made to wireless security cameras over the past few years have made them more plug and play; a good thing for homeowners who want to install the system themselves.
A quick look at the comparable systems on the market should show you that many of them offer a wireless base station that connects with 1 to 8 or 9 cameras. Physically installing the cameras at the locations around your home that you select is probably the only time consuming task remaining when you set up a system.
Ins and Outs of Wireless Security Cameras – There are two areas that showcase the individual strengths and weaknesses of security systems that utilize cameras. One is the system implementation and the other is the actual camera's capability. Here are some of the weaknesses that can occur in a system or a camera:
•Sensors are not strong enough to be effective on dark nights or in inclement weather.
•Internet connectivity interruption blocks the ability to use cloud storage for recorded video.
•Placement of cameras does not provide full security coverage.
And here are some strengths:
•Using cameras with 2 way audio can turn your camera into a doorman or allow you to confront intruders remotely.
•Cameras that store video to cloud storage allow you to receive updates anywhere in the world.
•Cameras that offer pan and tilt can allow you to track strange noises and alerts remotely.
Overall, wireless security cameras are a solid choice for home or business owners wanting to protect their property by installing a security system. By making the right choices in terms of features and in terms of how you design and implement the system that you are creating, you may even be able to lower your overall property insurance costs. Visit our product comparison chart and the reviews linked within to find the best model for your needs.