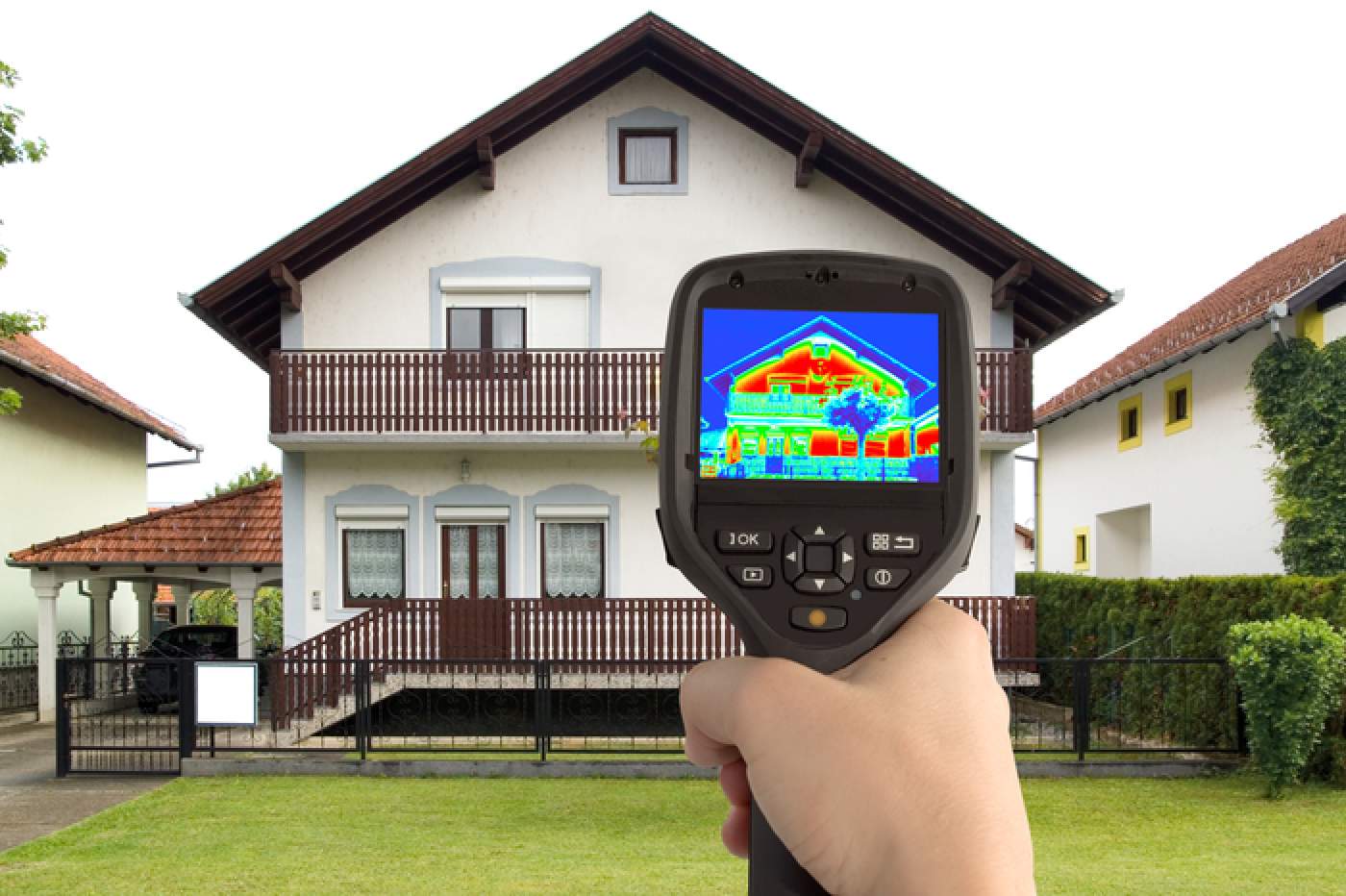 Have you ever seen footage of a police helicopter tracking a suspect at night, then you already know all about thermal security cameras. I always enjoy watching the bad guy trying to hide…not realizing that they are plainly visible to the pursuing officers. I always wished they could make something similar for the home security market…Guess what, they have.
Introducing the thermal home security camera. The term cutting edge gets used a lot in marketing, but these cameras are truly cutting edge in the truest sense of the word. Imagine for a moment that you were able to clearly see someone hiding in the dark, without them realizing they are being observed. This technology without a doubt takes away the advantage that criminals have always enjoyed at night.
How do they work? – Normal security cameras are designed to utilize the visible-light spectrum to create the images that we see. Thermal security cameras utilize the infrared portion of the light spectrum which is not visible to the naked eye but can be felt as heat. Every object that has mass gives off some amount of heat.
This heat or infrared energy is what these cameras use to create video images. When you are looking at an image from one of these devices, you are actually looking at a visual representation of the temperature differences of the various objects being observed.
The good – Normally, the only way to utilize a security camera in a low-light environment is to add lighting in the area. This solution creates its own set of problems. When an area is lit in this fashion, there will always be pools of darkness or gaps in the coverage. All a burglar has to do is stay away from the lit areas, and he stands a good chance of not being detected. Basically, you are providing the burglar with a map of the areas that are being monitored.
Infrared cameras do not need light of any kind to function, so they will not announce to criminals which areas are under surveillance.
The not so good – There are those that have an issue with these devices not being able to capture an easily recognizable image of a subject's face. These cameras are intended to be monitored in real time or used in conjunction with a video motion detection system. The purpose of an infrared security camera is not to identify the person hiding in darkness, but to alert you to the fact that there is someone there.
Imagine you are a security officer scanning the perimeter of a large property with areas obscured by trees and bushes, and you notice two men hiding in the dark…does it really matter whether or not you can see their faces. Your only concern should be that there are two possible criminals on your property that need to be dealt with. You can take all the pictures you like after they are in custody.
Portable units – Several manufacturers, including Flir offer hand-held infrared camera units. These devices are more geared toward law enforcement officers. Flashlights are the standard tool used by police officers when searching in low-light conditions, but they have two weaknesses. The first being the limited range in all but the most powerful of flashlights.
The second problem is that the beam from a flashlight gives away your position. If a criminal is armed and hiding in the dark, the beam from your flashlight makes you a very easy target.
When using a hand-held infrared security camera the roles are reversed. The criminal hiding in the dark now becomes a bright glowing target while the officer can stay concealed in darkness. Criminals have always enjoyed the protection that darkness gives them. Now with thermal security cameras we can turn pitch black into broad daylight and take away their advantage.