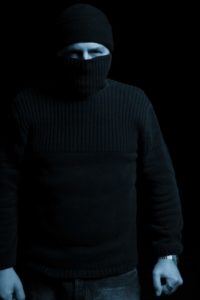 The importance of security cameras in your home protection cannot be over emphasized. Night vision security cameras offer enhanced security through improvement of video images in low-lit and dark environments and create a vision in total darkness. The technology behind night vision security cameras is the use of infrared light emitting diodes. Infrared equipped cameras were able to detect low-energy radiation invisible with the naked eyes providing vision in darkness.
Present day night vision cameras are highly effective and cost efficient when it comes to security matters. The idea behind night vision lies in infrared radiation. When daylight diminishes, ordinary cameras will record night scenes in low-quality black and white images whose resolution gets compromised.
Night vision cameras have infrared radiation filters that automatically switch from sunlight to low-light in order to capture night moments clearly.
This switching helps especially in areas with little or no lighting as the cameras will be effective through the use of technologies such as infrared illuminators and full dynamic range. While there are cameras only meant to work at night, dual purpose cameras are cost effective and offer similar services. The technology uses thermal imaging that utilizes heat emitted by warmer bodies to collect infrared light enough to detect and identify moving objects such as animals and people.
Importance of night vision security cameras- With these cameras installed in your home, protection becomes more than guaranteed as you can survey your home at night in the comfort of your seat. They provide means through which you can gather invaluable evidence against would-be robbers in your home. These cameras also ensure that you can monitor multiple areas of your home all at once without having to move out. Other benefits associated with installation of night vision cameras include:
•Ability to identify presence of intruders in your home at night
•You have peace of mind knowing your protection is bolstered by these cameras
•Provides a recorded history of your home's events.
•Act as deterrent against criminal activities in your home
Installing night vision security cameras in tour home is an important step towards making your home more secure and well monitored.
Types available to consumers – These cameras are available in two major models that include:
Bullet style: these can range from small space cameras to those that are highly intelligent with abilities to record distances of up to 150 feet. Some can read license plates of vehicles moving at 50 mph.
Dome cameras: available in various colors meant to camouflage with the painting on your walls. They come in varying sizes and shapes and have ability to view distances of up to 300 feet during total darkness.
Places to install – Front yards: long range night vision cameras are ideal to be installed at your front yard. They detect movement and activities far beyond the edges of an average sized yard. This aspect will be helpful in buying you the precious time needed to react to situations of home breakage or invasion.
Backyard: essential in offering surveillance against intruders who prefer slow movement into your property. They offer exclusive viewing of the entire backyard to offer enough security other people could not be enjoying.
Warehouses: dark warehouses should be installed with long range night vision security cameras as they offer ample surveillance for the protection of your properties within the warehouse.