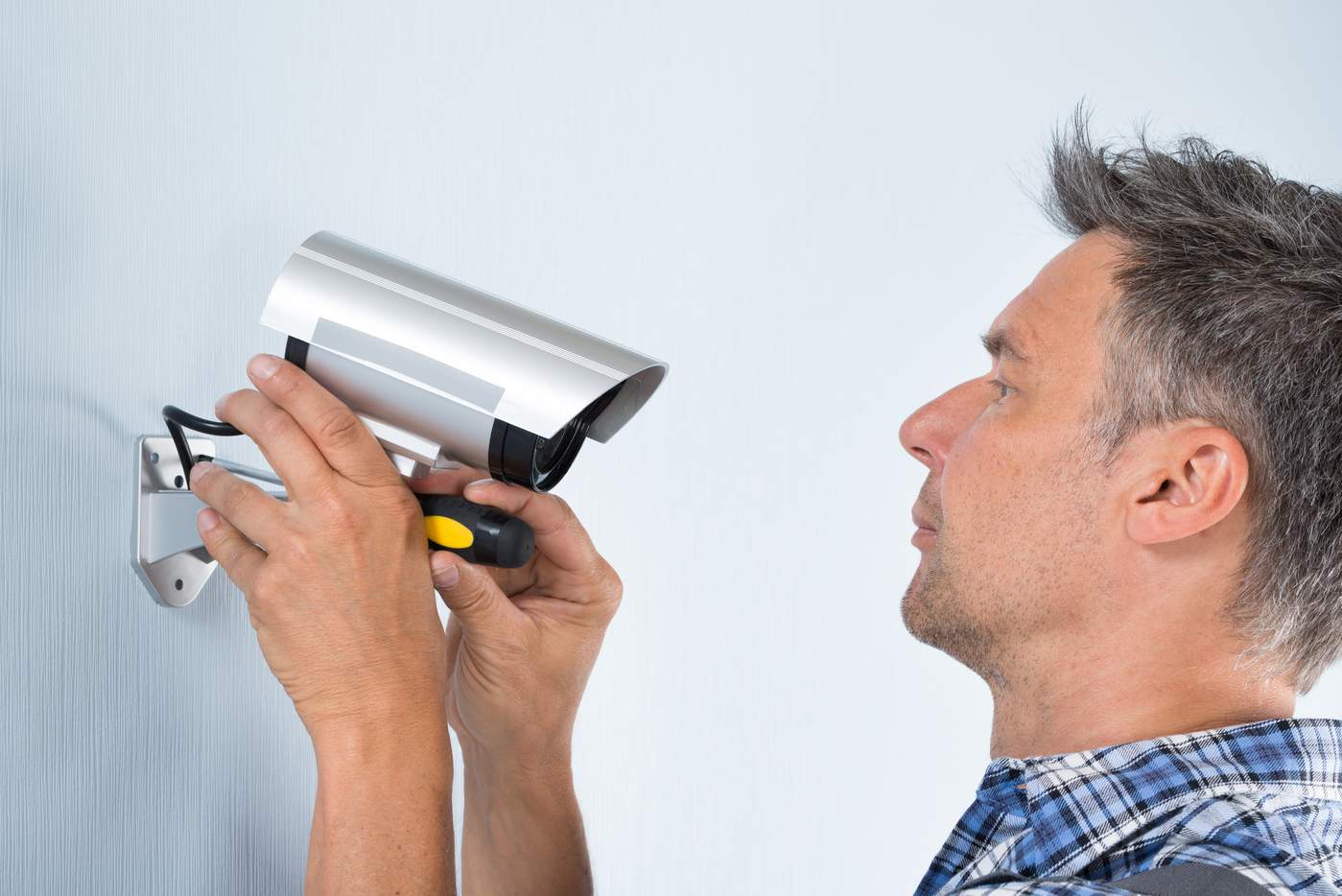 There was a time when life was relatively easy for a burglar. All that was necessary for a long and productive career was to ensure that you didn't leave any fingerprints behind and that no one saw you committing a criminal act. That was of course before home owners started installing alarm systems and security cameras on their properties.
The unwritten rule for burglars up until this point was that if no one saw you do it, then it didn't happen. The ability of an eyewitness to accurately recall important details about a crime, has been proven many times to be extremely unreliable. When you throw adrenaline into the mix, your neighbors eyewitness testimony may not be enough to convict someone accused of breaking into your home.
It is a totally different story when this crime has been captured by a home security camera system. While your neighbors testimony may not be enough to convict a criminal, the footage from your video surveillance system, is like having God sitting on the wittiness stand pointing an accusing finger.
Not to be overly dramatic but as a crime-fighting tool, these devices cannot be beat. Hopefully, you are past the stage of trying to justify the purchase, and are now at the point where you are considering what features you should be looking for.
The two types security cameras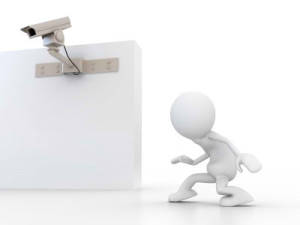 There are literally hundreds of camera models available to choose from right now, with thousands of features. Everything from motion tracking dome cameras, wireless models that can be viewed over the Internet, to the latest high-definition mega pixel offerings.
To properly describe all the unique features that these security cameras offer cannot be done in a single article, it would probably take a book to cover it all. Besides there are thousands of articles online covering this information.
I am going to tackle this problem from a different angle, by asking one question. Are you buying this home security camera to deter crime, or to record it for later use by your local law enforcement?
This simple question will narrow your choices down from the thousands of available models and features, to that of either the standard overt camera, or the covert hidden type. Once you have decided upon the type of camera that is needed, the features that you choose will be dictated by your budget.
Overt security cameras vs. hidden cameras
Imagine a room in your home that you wanted to protect. If your goal was to prevent someone from entering this area, you would place locks on the doors and a security camera in plain view right outside the entrance to the room.
If your intent was to catch this person committing the crime, you would still make the attempt to lock the door, but rather than installing a regular camera, you would install a covert model.
Law enforcement uses this same strategy when they install speeding or red-light cameras. They know that no matter how many deterrents you have in place there will always be a percentage of people that will still break the law.
You should make every attempt to prevent a crime from occurring, but if this proves unsuccessful, you need to be able to record it, in order to aid any follow-up investigations, or criminal prosecution by law enforcement.
I personally use a combination of these two strategies in my home. I have some cameras that are meant to act solely as a deterrent, and others that are covertly installed that will hopefully capture some usable images of anyone that insists on breaking into my home.
Exterior mounted security cameras
My first line of defense covering the front and the rear of my home are a pair of state of the art Panasonic security cameras. They are motion activated, can record in almost total darkness, are viewable over the Internet, produce crystal clear images and I am proud to say that I don't care if they ever record the face of someone attempting to break into my home.
While it would be nice if the criminals working in my area would be considerate enough to pose for my state-of-the-art security camera system, I would much prefer if they were to keep off of my property and stay out of my home.
The perfect home security system is actually constructed as a series of layers, with the job of the first being to deter potential intruders. The primary reason for my installing security cameras on the outside of my home was for their ability to deter crime, if they happen to record something that can lead to an arrest, that is icing on the cake.
When combined with my protected by ADT yard sign, and my N.R.A member sticker, I am letting burglars know that messing with my home could be one of the biggest mistakes of their career.
Hidden and covert cameras
In a perfect world, burglars would take one look at my security setup and simply walk away, unfortunately the world is anything but perfect. There will be those criminals who will not be deterred by that camera mounted over your front door.
For these overachiever types, you have to make sure that you have done everything to keep them out of your home. This means properly secured doors, windows and a monitored alarm system.
If all else fails you need to make every effort to obtain a usable recording of their face for use by the police department. This can be accomplished most effectively by placing hidden cameras in areas around your home that a burglar is guaranteed to visit. In most homes, this means the master bedroom, the living room and the computer room if you have one.
Despite what you may see in the movies, most burglars don't wear ski masks in an attempt to hide their faces. In order to pull off these daylight robberies, they need to look like they belong in your neighborhood. Nothing says call the police, like two guys approaching a home wearing ski masks.
If they really want to cover their face, it is going to be done with a hooded sweatshirt, a baseball cap, or by simply avoiding any cameras that are visible. Of course once they are in your home, the time for subtle tactics is over with, and the likelihood that they will reveal their faces is almost certain.
In my home, I have three hidden cameras installed at strategic locations. The first is just inside my front door, the second by the rear patio door. There is no way of telling just how a burglar will get into my home, but I am fairly certain that when they leave it will be through one of these doors.
The third and final hidden camera is located just outside my master bedroom. There must be one play book that all burglars read from, because if they visit no other area of your home, they will pay a visit to the master bedroom. It actually does make sense when you consider that if there is any cash or jewelry to be found in a home, it will be kept in the master bedroom.
Call me paranoid, but I am of the belief that it is virtually impossible to have too much security, but you can definitely have too little. As a matter of fact, we hear these stories every night on the local news. While having an alarm system is a proven effective deterrent to crime, this can be improved upon, by adding a few well-placed security cameras around your property.

https://en.wikipedia.org/wiki/Closed-circuit_television
https://en.wikipedia.org/wiki/Wireless_security_camera