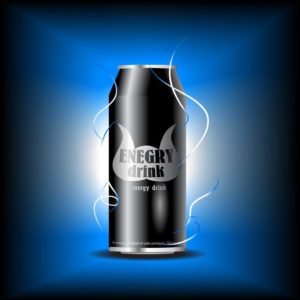 Imagine that a burglar has targeted your home, they have slithered in through an unlocked window, or kicked in your front door. How long will it take them to locate your most valuable possessions? If you were smart enough to have invested in a diversion safe, they will probably leave your home with much less than they planned.
Where do you currently keep your jewelry, extra household cash, or other valuables? If you keep your good earrings in a jewelry box on your dresser, or your extra cash in your top nightstand drawer, it is likely that these will be the first items taken by any burglar worth his salt.
Of course, keeping your valuables in a locked burglary resistant and fireproof safe is always going to be your best option, but they can be very expensive as well as inconvenient, especially for jewelry or cash that you want to be able to access regularly. If this sounds like your particular situation, consider investing in a diversion safe.
What are diversion safes? – They are a time-tested method for concealing valuables; diversion safes offer secrecy and security at a price that other products cannot begin to match. These devices look like common household objects, such as soft drink cans or books, so when they are sitting on a counter or shelf in your home, a thief would never have a reason to suspect that they are full of your valuables. This means that your prized possessions can be hiding in plain sight, never out of reach for your use, but always hidden from immediate view of any potential burglars.
Their many advantages – Although nearly everyone wants to feel like his or her valuables are safe at home or at work, the truth is that this is not always the case. Robberies happen, and the best thing that you can do is to protect your belongings. One way to do this is with a diversion safe, a device with many advantages.
Diversion safes are an economical option for home security. Burglary resistant safes can be very expensive, take up a lot of floor space, and require the owners to remember the lock combination. This may be a lot more trouble than it is worth for some homeowners. Since most diversion safes are small and are designed to resemble everyday objects, and are typically inexpensive. This means that you can afford to utilize more than one, as a way of minimizing your risk, in the unlikely event of one of your stashes being found.
In addition, their small size makes these safes easy to hide in plain sight. Appearing to be cans of soup, cups of coffee, or even canisters of shaving cream, diversion safes can be kept in cabinets, on counters, and in the bathroom without raising any suspicion. For example, consider keeping your emergency cash in your shower rod, a place an intruder would never think to look. The number of possible shapes and sizes is vast, making the diversion safe one of the smartest investments in a security device you will ever make.
The disadvantages of these safes – As effective as these products are, they are not perfect. The idea behind these concealment devices is that a thief would never consider them as a possible hiding place for valuable items. Therefore, diversion safes are not really that secure. There is no lock, they are not fire-resistant, and they are easily breakable.
You should not keep your most valuable possessions, such as your entire life's savings, in a diversion safe, that is why they invented banks.
What shapes can they take? – Truly, the possible shapes and designs for a diversion safe are truly endless, and many can be custom-made for your home. These are some of the most common types currently on the market:
1. Books – One of the original types of concealment devices, books have been used in mystery stories and homes for decades to protect valuables. With hollowed-out insides, book safes can contain large objects, and they can be tucked away on shelves among real books. Since most thieves spend less than 10 minutes in a burglarized home, it is unlikely that they will spend their precious time opening dozens of books to find your diversion safe.
2. Candles – useful for rolled documents and small amounts of cash, empty candles can be used both as decorations and as diversion safes. Sitting on shelves or on tables, candles are easily overlooked by nearly everyone who enters a home.
3. cans and jars – Coming in the form of everyday household cleaning products, bathroom toiletries, and even nonperishable foods, with diversion safes in the form of cans and jars being very popular right now. These can have removable tops or bottoms, making them discreet but also easily accessible for homeowners. Can and jar diversion safes are generally indistinguishable from the real versions of the product, and they can even be weighted to make them feel full of food or liquid.
4. Electrical outlets – fake electrical outlets, attached to walls, can be removed to reveal a hidden compartment for storage of valuable possessions.
5. Fake safes – in the ultimate trick, diversion safes can appear as a fireproof safe that is kept empty. A hidden compartment in the bottom or back of the safe provides a secure location for prized possessions.