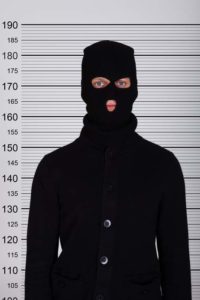 Shockingly, a residential burglary takes place in the United States every 16 seconds, and in 2013, victims suffered property losses that totaled over $4 billion. With numerous burglaries occurring each day, homeowners need to arm themselves with the necessary knowledge to avoid victimization.
It's hard to protect yourself against an unknown enemy, but if you know what to look for, you have a better chance of protecting your home from those that seek to plunder it. To help you defend what is yours, the following information will show you how burglars may appear, what homes they typically target, when they often strike, how they generally enter and more.
Who are committing these crimes – Hollywood may depict burglars as shady, unkempt individuals in dark clothing, but in reality, thieves often look like law-abiding citizens. Most commonly, such perpetrators are unemployed males under the age of 30. When preparing for break-ins, most burglars monitor their chosen neighborhoods and try to get closer looks at their targets. When doing so, they often appear as employees conducting surveys or as door-to-door salesmen.
What types of homes are being targeted – According to the Center for Problem-Oriented Policing, single-family detached homes are prime targets for burglars due to their multiple access points. This organization goes on to state that thieves choose their targets based on visibility, familiarity, accessibility and vulnerability.
As reported by the Bureau of Justice Statistics, urban and rural homes experience similar rates of burglaries at roughly 27 break-ins per 1,000 residences. With this in mind, it appears that a home's features are more significant than its location when determining if it is an easy target. Whether it's situated in the heart of a city or on the outskirts of town, a home that is easily accessible with many places to hide and few security features is especially attractive to criminal minds.
While a burglar's ideal loot depends on their particular goals, popular goods include cash, computers, jewelry and more. According to the Bureau of Justice Statistics, roughly one-third of all burglaries involve electronic devices or appliances, and the average dollar amount a victim loses is approximately $2,300.
When are they happening – In 2013, the FBI reported that burglaries were almost twice as likely to occur during the day than at night. While nightfall seems more conducive to criminal activity, burglars prefer an empty house, which most often occurs when residents are at work. More specifically, thieves are most active from 10 a.m. to 3 p.m. during July and August. A hot time for burglars, the summer months often lead to raised windows and extended vacations that create ideal conditions for criminals.
What are their favorite points of entry – Although many basements, garages and windows provide easy access points for thieves, the average burglar prefers to enter a home in the same way that you do. As revealed by the FBI, just under 60 percent of all burglaries involve forcible entries, and approximately 34 percent of thieves use the front door. Tying for second place, the back door and first-floor window are used roughly 25 percent of the time. Keep in mind that a poorly lit entryway encourages a burglar to try the front door, and an uncovered window tempts him even more by displaying a room's valuable contents.
Why are they doing it – For the most part, a thief steals in order to make a profit or fuel an addiction. With only 13 percent of burglaries solved in the United States, thieves may believe that there is little risk involved in stealing and decent money to be made, which is all the motivation they need to ransack homes and devastate families. According to a special report by the U.S. Department of Justice, roughly 7 percent of residential burglaries involve some sort of violence.
Generally speaking, violence is not a burglar's main goal and is often unintended by younger males who are caught off guard. With that said, a cornered criminal is unpredictable and doesn't need an obvious weapon to inflict harm.
Preventive measures can help you avoid the trauma and stress that break-ins often cause. Thinking like a thief may be an intimidating concept, but scanning your home through the eyes of a criminal can help you identify possible weak spots and fix them before it's too late.