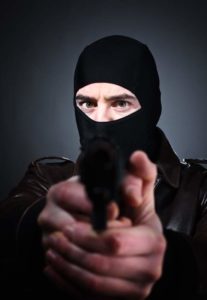 With the alarming crime rates today, more home owners are willing to spend money on high end home security features. They are utilizing covert or wireless surveillance cameras, alarm systems, and a multitude of other hi-tech security devices, just to add that extra layer of protection to their homes and lives.
However, did you know that safe rooms or panic rooms are now part of many of these home security plans. Even before Jodie Foster and her daughter fought for their lives in panic room, there were already a number of homes that were utilizing these types safe rooms as an added home security measure.
In concept, a safe room is rather simple. All you are doing is creating a space that can resist forced entry. This basic concept has been used in the castles and the homes of the rich since the middle ages.
The reason that they can be so expensive is that the cost involved, is directly related to how long the room can effectively keep an intruder from gaining entry. With a little ingenuity on the part of the home owner, they can create their own home security room in no time at all.
As bad as we think, the crime in this country is, we actually live in a fairly orderly society. In an emergency, you can expect the police to be at your door in under a half an hour, which is the length of time you should be prepared to defend yourself.
Panic rooms: how to make one – You can actually convert any room in your home into a safe room, but ideally, the room being considered should have only one entry point and no windows. A large walk-in closet, or a storage room are ideal choices.
You can make these modifications during construction, or if you want to be truly safe about it, you can make your modifications later. This way, your secret room isn't known to every contractor working on your home.
There are a number of things that you have to keep in mind when you're building a home security room. If possible, you should disguise the entrance to your safe room. If an intruder has to spend five minutes locating the entrance to your hiding place, you have effectively taken away five minutes they would have used to try to force your door.
There are many different ways to camouflage this space. The most common being a swinging bookcase, or a large hinged mirror. The door leading to your room has to be robust. Your best choice would be to install a high-quality home security door, with multiple dead bolts. This door has to be of the same quality and construction as you would use for a main entry door.
Avoid wooden doors and invest in a high-quality steel alloy door. Furthermore, install a door brace on the inside. This prevents to the door from being opened even if the lock is picked.
Fortifying the walls – For an intruder to gain entry to your secure room, through the floor or ceiling is highly unlikely. Your walls are a different story. Most common walls in your home are constructed using simple sheet rock over wood framing. It is fast to put up, and even faster for a determined criminal to get through. The solution is a security mesh product installed behind the walls. When installed it will make an entry through the walls impossible.
Ensure that you have everything you may need in your safe room. We plan on police emergency response being in under an one-half hour, but who knows how long you may be there.
Therefore, you have to make it a point that all the essential things you may need are there. If you own a firearm, this would be a smart place to store it. Furthermore, make sure you include toiletries, food, water, fire extinguisher, medicine and most, of all a fully charged cell phone.
Use as a storm shelter – Another more practical use of a safe room is as a storm shelter. When a violent weather event such as a hurricane or tornado strikes, you have only two choices, either run or find a safe spot within your home to wait it out.
A safe room designed for use as a storm shelter has to be able to protect its occupants against something more formidable than your average burglar, i speak of mother nature.
The walls and doors have to be able to withstand the impact of debris striking at over a hundred miles an hour. Furthermore, the room itself has to be secured directly to a cement floor, in order to prevent it from being lifted during the high winds that these weather events can generate.
Use as a storage vault – Admittedly the chance of these rooms actually seeing any use during a home invasion robbery is very slim, as most criminals prefer empty homes. One way to justify the expense would be if the room was used as a secure storage space for your valuables.
Whether it is collectible items or family heirlooms, we all own something that needs protecting but can't fit in a standard-sized burglar resistant-safe. Up until now, your only option was to hope that your home security system would be enough to protect these items from theft.
Now with a panic room you have a secure space within your home to safe guard these items. Some homeowners even use these rooms as the location of their floor safes. Now a burglar first has to find the location of your safe room, and deal with that barrier, before he ever gets at burglarizing it.