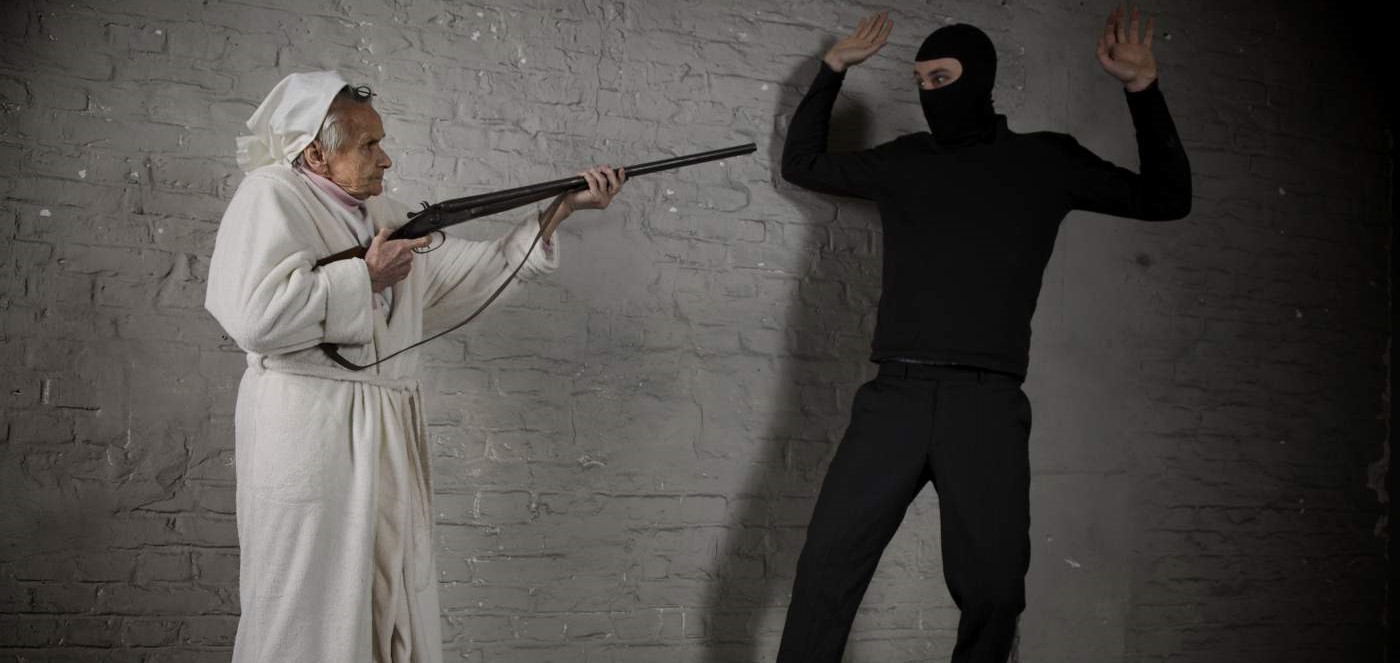 There are several ways to prevent home invasions. Surveillance cameras, locked yards with gates and burglar alarms are just a few deterrents that may change a would-be invader's mind. However, invasions may still happen. For this reason, it is important for homeowners to have a way to protect themselves.
Best Firearms For Home Defense – When choosing a home defense firearm, there is no universal choice that is best for all people.
Every person must decide which weapon is most comfortable for himself or herself. The best way to choose a good home defense weapon is to go to a range, take a safety course, test several types of firearms and choose the one that is most comfortable. However, the following firearms are some top home defense choices to consider.
Benelli Supernova 12 Gauge Shotgun – For people who prefer long guns, this is a good option. A shotgun has a broader dispersion range with shot pellets in comparison with a long gun that shoots single bullets. With guns starting in the low $100s range, there are affordable options for budget-conscious people. However, a good shotgun choice for a moderate price is a Benelli Supernova.
Pros And Cons – The stocks are easy to adjust for comfort on Benelli Supernova rifles. With an easy pump action, rounds cycle smoothly in most cases. However, some types of shot shells do not cycle as easily. When choosing this shotgun, it is best to use high-quality shells and test several types. Shotguns are heavier than some guns but have a generous accuracy range for a sure hit.
FNX Tactical .45 ACP – While the .45 caliber may scare some people away, give this handgun a try before ruling it out. Its nearly flawless performance makes it a reliable weapon. The recoil is not nearly as strong as most people think it will be.
Pros And cons – This tactical handgun is a seamless choice for its action and accuracy. The main disadvantage for some people is the price. Its high quality puts the price tag over $1,000.
AR-15 – This rifle is a good choice for people who want a long gun but not a shotgun or handgun. Most AR-15 rifles use .223 ammo but some are chambered for .308. While the .308 is a larger round and may do more damage, .223 is adequate for home defense with a 10-round magazine or a 30-round magazine. For people who want to invest in a quality customized AR-15, Spike's Tactical and LaRue Tactical are good manufacturer choices.
Pros And Cons – The AR-15 is known for being reliable. When maintained well, it fires seamlessly and is accurate. An adjustable stock makes it comfortable for anyone to hold. While it has many advantages, the AR-15 is more difficult for some people to clean. In addition to this, it must be cleaned and maintained regularly to prevent corrosion. Since these rifles start around $800, they may be out of budget for some homeowners.
Beretta M9 or 92F – People who want almost no recoil in a firearm but are not comfortable with long guns may prefer these easy-to-use handguns. Beretta is one of the oldest companies in the world and makes reliable but affordable firearms. These 9mm semiautomatic pistols have little recoil when fired. These guns start around $400.
Pros And Cons – A good Beretta M9 or 92F can last a long time when maintained properly. They are accurate, easy to use and comfortable in the hand. However, it is important to shop around when looking for a M9. Some were used heavily and cared for poorly so they may have issues. While 9mm is not as deadly of a round as most others, it can do some serious damage. Have a full magazine ready in the event of an intrusion.
Legal Considerations – Gun laws vary in each state. For example, some states prohibit people from owning magazines that hold more than 10 rounds. There are also state-specific laws prohibiting pistol grips on some rifles, and bullet buttons must replace the standard push-button mag release. These are just a few examples. Read individual state laws before making any purchases. Anyone with a criminal record should check with local law enforcement about what convictions restrict or prohibit gun ownership. Some people with convictions in the past may be able to have their firearm rights restored through a legal process for a fee.
When choosing any firearm as a defense weapon for the home, make sure all family members take a firearm safety course. Keep the weapon locked and inaccessible to children. Boxes, cases and safes with fingerprint locks allow for quick access but safe storage in homes with small children.