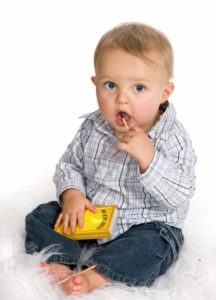 Whether the threat is an imaginary monster hiding under a bed, or a legitimate concern, such as stranger-danger or fire, it is a parent's responsibility to keep their children safe. Using a combination of education, open dialogue and active participation can be an effective method to reach that goal.
Because fire safety is such an important issue, many communities and school systems provide routine fire safety programs for students. These programs are an excellent source of information. However, fire safety education should not end there.
Children respond differently to this type of subject matter. Some may find fire safety as mundane as studying history in school while others may find the topic frightening. Frequent family discussion about fire safety has the potential to increase the child's awareness while decreasing their fears.
Prevention – Children are naturally curious. According to the National Fire Protection Agency, an average of 49,300 fires caused by fire play are reported to U.S. municipal fire departments annually. The statistics are frightening and certainly bolsters the need for fire safety awareness. Beyond the obvious need to keep matches and lighters out of reach of young children, it is imperative to educate adolescents to the dangers of experimenting with fire.
Teach children to follow simple fire prevention techniques while performing daily activities. Cooking fires are a major cause of accidental home fires. As a child grows more independent and learns to cook, it is imperative to reinforce some basic fire safety rules. Never leave a pot unattended on the stove. Make sure potholders or other flammable objects are kept away from the burners. Keep a cover within reach to extinguish an accidental fire. Make sure children know the location of all the fire extinguishers in the home and how to safely use them. Most importantly, stress their safety is the priority. If a child is uncomfortable extinguishing a fire, they should leave the house immediately and seek help from a neighbor.
Smoke alarms are a proven warning tool for preventing fires. However, they are only effective when they are operational. Enlist the child's help when installing smoke alarms or performing routine maintenance such as changing batteries. Use the time to discuss fire safety and prevention.
Planning – No one plans on being the victim of a fire. Unfortunately, no one can foresee the future. When implementing a fire safety protocol, the old adage, "Hope for the best, but prepare for the worst," may be sound advice. As a family, devise an escape plan. Whenever possible, this should include two escape routes from each room in the house. In some cases, this may require the purchase of specialized equipment such as safety ladders for second story windows. It is important to sit down as a family and discuss various home fire scenarios. Draw a map of the house and develop escape routes from each room.
Protect your valuables. People die trying to retrieve pictures and other family heirlooms. Instead of endangering yourself during a fire, invest in a fire-resistant lock box. Although this won't guarantee the safety of your treasures, it will increase the odds.
Practice – While not as pleasant as a picnic or a family trip to the zoo, practicing fire safety is an important family project. Remember, this can be a frightening activity for children. While the seriousness of the subject should not be undermined, it is important to approach the safety drills as matter-of-factually as possible. Repeated practice sessions will make the routine second-nature and less frightening.
Encourage children to sleep with their doors closed. This slows the spread of fire. Therefore, it is important to practice feeling the door for heat before opening and staying low to the ground to avoid smoke inhalation. Practice using the safety ladder in case leaving by the door is not viable. Use a blindfold or practice your escape with your eyes closed as smoke can greatly inhibit vision.
As heart wrenching as it may seem, remind your children to leave pets behind. Leave the rescue mission for the trained firefighters. And as always, make sure children are well versed in the basics such as stop, drop and roll. As parents, it is our duty to broach the tough topics and fire safety is one. By being prepared and educated, we can transform a difficult subject into a useful and lifesaving family activity.