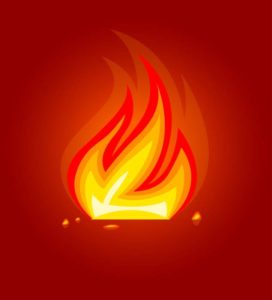 The Usefulness of Smoke Hoods – Ensuring your safety and the safety of your family is always of paramount concern. One of the most frightening things to consider when it comes to this is the possibility of a fire in your home. How do you prepare for something that catastrophic and potentially deadly? Fortunately, there are certain things that you can do that will help. Fire drills with your family are a good place to start.
Extinguishers in key areas are also a good idea, as well as making sure that everyone in the house knows how and when to use them. However, another very useful item to have on hand is a smoke hood.
The term smoke hood may not be one with which you are familiar, or perhaps you know it by another name. They are also sometimes called escape respirators, smoke respirators, or smoke masks. The primary purpose of smoke hoods are to allow you and your family to escape in the event of a fire in your home. They filter out the harmful fumes, particles and chemicals that are released during a fire.
The main cause of death during house fires is smoke inhalation. That may seem odd, because the flames initially are more frightening and seem like the greater threat. But the smoke tends to overwhelm people before the flames even reach them.
The smoke also makes it extremely difficult to escape the fire. It can be disorienting and cause you to become lost in your own home. Furthermore, as you are exposed to the smoke, you will lose mental acuity and eventually consciousness.
The smoke hood helps prevent this. The hood filters out the particulates that fires put into the air and some models even convert deadly gases such as carbon monoxide into forms that are not as lethal or harmful. The purpose of these hoods is to give you time to escape. They prevent that disorientation and also protect your lungs, allowing you to find the best path through the fire.
This is especially helpful if you have stairs in your home or if you live on an upper floor of an apartment building or condominium. The time it takes to go down all those flights of stairs could be the difference between life and death solely because of the smoke. It's entirely possible that you may escape the flames, but the smoke will still prove lethal if it overwhelms you prior to actually leaving the building. This type of example is what smoke hoods are specifically designed to prevent.
Many smoke hoods are one size fits all and are designed for adults. It's important to keep in mind that, like many safety items, most smoke hoods also essentially have an expiration date. Typically, the expected shelf life of most smoke hoods is five years. You will want to make sure that you keep an eye on this, and replace your smoke hoods as needed.
Also, you will need to make sure that you know how to put it on, and can do so quickly. The same is true for your family. Ensure that you have a smoke hood for each family member. It really is a matter of safety, and the safety of your family is well worth it.