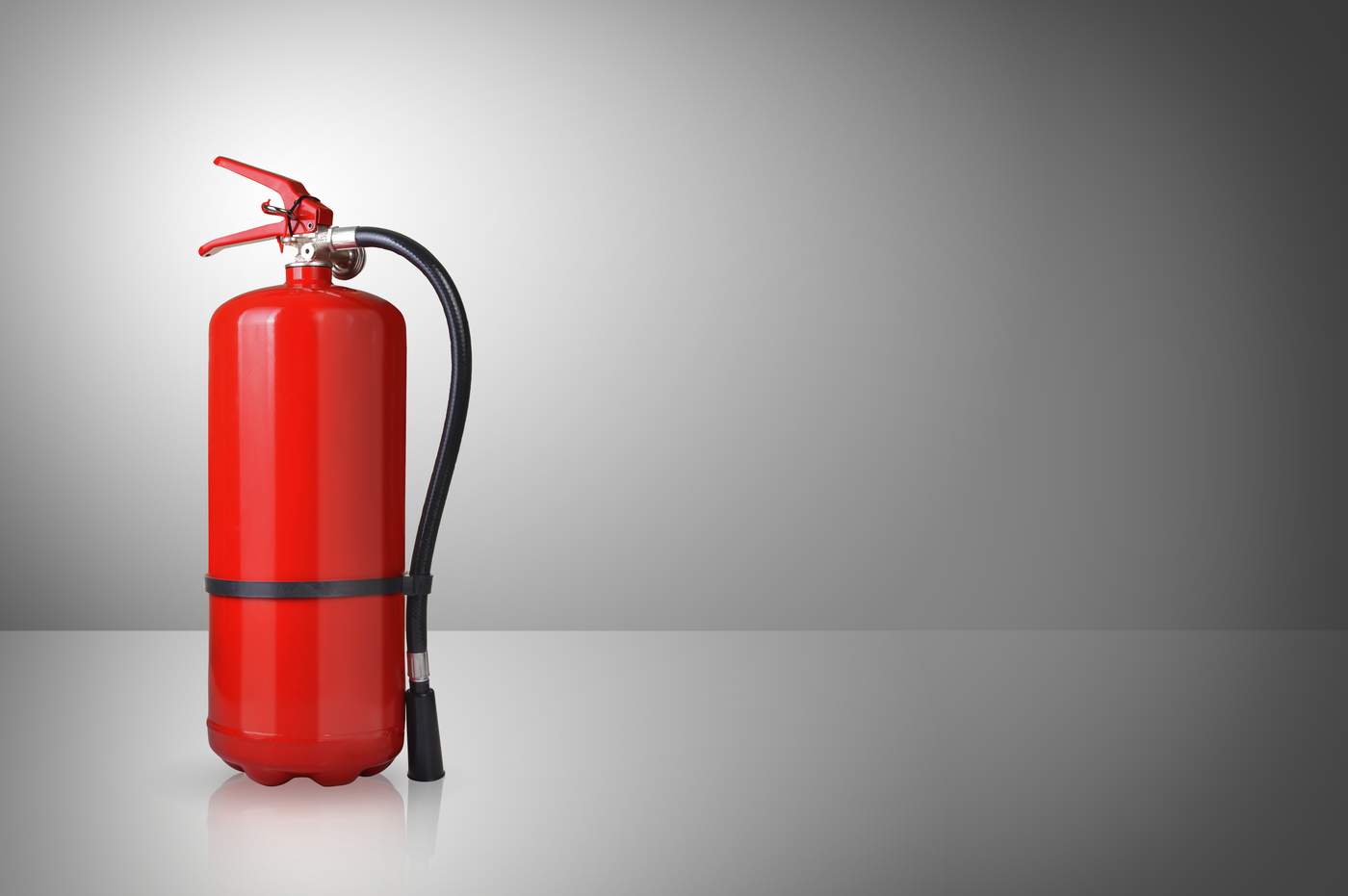 Practical fire safety and prevention strategies – How prepared are you to deal with a fire-related emergency in your home? If your current plans consist of a couple smoke detectors purchased years ago and keeping your homeowner's insurance policy up to date, you will be happy to know that you are just as unprepared as your neighbors. Every year, residential fires account for thousands of preventable deaths and injuries, not to mention the billions of dollars worth of property damage they cause. Many homeowners treat these fires as if they were arbitrary events that could not have been foreseen or prevented.
The reality is that your chances of ever being involved in a house fire, or surviving one, are not random at all. They are in direct relation to your level of preparedness, or lack thereof. Things like having working smoke detectors, fire extinguishers, and an escape plan, are just a few of the proactive steps you can take that are guaranteed to tip the odds back in your favor.
Fire extinguishers and smoke detectors
If you are serious about protecting your home and family against the dangers of a fire, then it all starts with the smoke detector alarm and the fire extinguisher.
A good smoke alarm allows you to detect a fire in its early stages, giving you the opportunity to control its spread with a fire extinguisher, if it is still manageable, or the time needed to escape to safety if it is not.
You need to ensure that you have at least one smoke detector within twenty feet of every bedroom, and in the kitchen. There should also be at least one fire extinguisher in the home, ideally located near the source of most residential fires, the kitchen.
Make sure to check your smoke detectors once a month and change the batteries at least once every year. For fire extinguishers, be sure that they are serviced regularly and always have a full charge.
Fire escape ladders
Putting out a fire in your home is the job of your local fire department, yours is getting out as quickly and safely as possible. Make sure that all family members know how to get out of the house in the event of a fire emergency. You also need to make sure that you have at least two escape routes from each room and post an evacuation plan where everyone can read it.
There will be times when having a piece of specialized escape equipment will be needed to ensure that everyone makes it out safely. If you live in a multi-story home, a fire escape ladder may be the only way to safely get out of a home should the main floor become inaccessible.
Once everyone is safely out be sure that you have a central location away from the home where you will meet and where you will call for help. Never call for help from inside the home during a fire. Escape first and then call 911.
Residential fire sprinkler systems
Imagine that there was a product that could detect a fire in your home and automatically bring it under control before it had a chance to do any real damage. Once only found in commercial buildings, sprinkler systems can now be found in many single-family dwellings.
A residential fire sprinkler system is without a doubt the most expensive fire safety option on the market for your home, and probably the most effective. Other than living next door to a fire station, there is no better way of protecting yourself from this danger.
If you are considering a major renovation, or possibly building a new home, you can have a residential fire sprinkler system installed for less than two dollars a square foot. A few of the benefits include savings on your home owner's insurance policy, and a significantly lower chance of death, injury and property damage due to fire.
Incorporating fireproof safes
If you had to evacuate your home and were given three minutes to grab everything of value, what would you take? The correct answer to this question is that you would take nothing; you simply get out.
Everything of value in your home can probably be replaced by your home owner's insurance. Items that are irreplaceable such as family photos, or important documents should always be kept in a fire resistant, or fireproof safe.
A fire rated safe is designed to protect these items both during a fire and the inevitable water damage that results from the efforts to bring it under control.
If there is an emergency in the home, time is of the essence, do not waste it choosing what valuables to save. Instead, get dressed and get out of the house as quickly as possible, and let your fireproof safe do what it was designed to do.
Fire safety tips for children
No matter what other safety precautions you take, if you are not educating your children about fire prevention and safety, you are putting everyone in the home at risk.
Make sure that you keep lighters and matches out of their reach; as a matter of fact, you should treat these items as you would a loaded weapon. Your goal when teaching youngsters about the dangers of playing with matches and lighters is not to traumatize them, but rather to ensure that they fully understand the potential danger that they pose.
While cooking, make sure that the handles of pots and pans are turned inward to prevent young children from getting burned. Furthermore, in order to discourage any potentially dangerous exploration in the kitchen, make sure that you don't store their favorite food items in the cabinets immediately around the cook top.
Have regular emergency drills with your kids, so that no one panics in case of an actual fire. Make sure that they understand their role in an fire emergency, and that they know who to contact and where to go.
These emergency drills help to prevent unnecessary injuries, by ensuring that everyone knows exactly what needs to be done during a crisis, because they have practiced it regularly.
Basic fire prevention strategies
Some other safety tips that can come in handy include keeping unused electrical appliances unplugged and having the wiring in your home inspected on a routine basis. Many fires are caused because of faulty electrical wiring or appliances that have been left on while the family is away from home or sleeping.
Make sure that flammable liquids and alternative heating sources are stored or used properly. If you are using space heaters, keep them at least three feet away from combustible materials such as curtains. Never leave space heaters unattended or while you are away from home. Flammable liquids should not be stored in the home and should be kept away from heat sources and flames.
The dangers that are posed by a residential fire should always be respected, but you do not need to fear them. It is the confidence of knowing what needs to be done and when to do it that makes these disasters preventable and very survivable. By investing in a few of the devices mentioned throughout this article such as smoke alarms, and fire extinguishers and following the recommended safety tips, you will have all the tools needed to make your home safer than the vast majority of households.