If an emergency occurs and forces evacuation, the bug-out-bag (BOB) is your ticket to survival for at least three days. Although people know it by various names, its use is the same for everyone. This is an emergency survival backpack that is ready to go at a moment's notice. Bug Out – The name is somewhat odd. However, the purpose is genuine. This bag contains supplies that you need to eat, create shelter and preserve life until help arrives, or you are away from danger.
Emergencies happen quickly and include severe weather incidents, natural disasters and human strife. Most people may already have a rudimentary bug-out-bag in the form of a purse, briefcase or overnight bag for a vehicle. These are not long-term survival bags and might not even provide for the 72-hour window. They do have important things that you need most of the time: money, medicine, matches and some type of multi-tool. Add a few more items and you will have the perfect bug-out-bag.
Fill Your Bag Mindfully – Your local climate is an important element to consider as you prepare for a potential evacuation. A large duffel bag might be fine if you travel by car, ATV or a truck. It would be unwieldy to manage when your feet are the only means of transport. If local climate or conditions are wet, your B-O-B must be waterproof to protect its contents.
Take time to think before you fill your B-O-B. Assemble the contents with three things in mind and in this order: survival, recovery and comfort. The bag that you grab in an emergency as you are running out the door must contain the following items: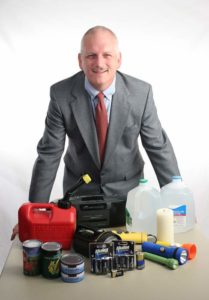 1) As much food and water as you can manage to carry
2) Your portable radio with extra batteries
3) First aid items and a guidebook for using them
4) Necessary medication(s), copy of your prescription(s) and a
fourteen-day supply of the ones you are taking regularly
5) A very loud whistle when you know rescuers are nearby
6) Items for personal hygiene and a roll of toilet paper
7) Emergency lights with item-specific batteries
8) Paper towels and large kitchen trash bags
9) A hat with a change of clothes
10) A pair of comfortable, sturdy shoes
Inside your bag and within a ziplock plastic baggie, place the following important items:
=> Pen, pencil, paper and tape
=> As much cash in small denominations as you feel safe to carry
=> Health insurance card and a positive identification (picture, name,
address and signature such as appear on a driving license)
=> Clear photo of each family member
=> List of phone numbers to contact in case of emergency
Evacuating With Children or Pets – If you are traveling with young ones or your pets, each of them should have an emergency BOB, also. Their bags should contain a ziplock baggie with medical consent forms, family photos and a favorite comfort toy, playing cards or a book. Your pet should have food, water, medications and veterinary information in its bug-out-bag.
Whenever possible, evacuate to a familiar place so you have some "creature comforts" for your child or pet. If you are able to go to a familiar place, keep a full tank of fuel in your vehicle in order to get as far from danger as possible. Children and pets behave much better when they are in familiar places and lack an audience.
Smart planning – An emergency usually leaves no time for logical, reasonable thinking. That is the value of advance planning and bug-out-bag preparation containing the essentials to survive. In any emergency, there is no time to think, pack and get out of Dodge. You can only grab and run.
When you do your advance planning, remember that you can survive 3 weeks with no food. However, a person can only live 3 days without drinking water. This is the reason that food and water appear at the top of your bug-out-bag list.
Watery Truths – Each day, an average person consumes 140 gallons of water and wastes about 25% of it. The remainder goes to drinking, showering, washing clothes, washing dishes and watering lawns. Provide at least three gallons of water per person and pet, which will allow each one to have a three-day supply.
Make sure this water is clean so that dysentery, typhoid or hepatitis will not cause health to diminish. Every year, the Center for Disease Control receives 4,000 cases of illness stemming from bad water.
Necessary Extras – A few other items are available for purchase and could come in handy as you are on the move to safety. Pepper spray keeps enemies at bay, whether human or animal. A small water purification pump cleans "found" water as you travel.
Finally, do not leave home without a map and compass if you expect to reach your destination safely and quickly. Consider the threats that could lead to evacuation and where you will go if you need to flee. Where you go and how long you stay will play a huge role in determining the items to pack in your Bug-Out-Bag.