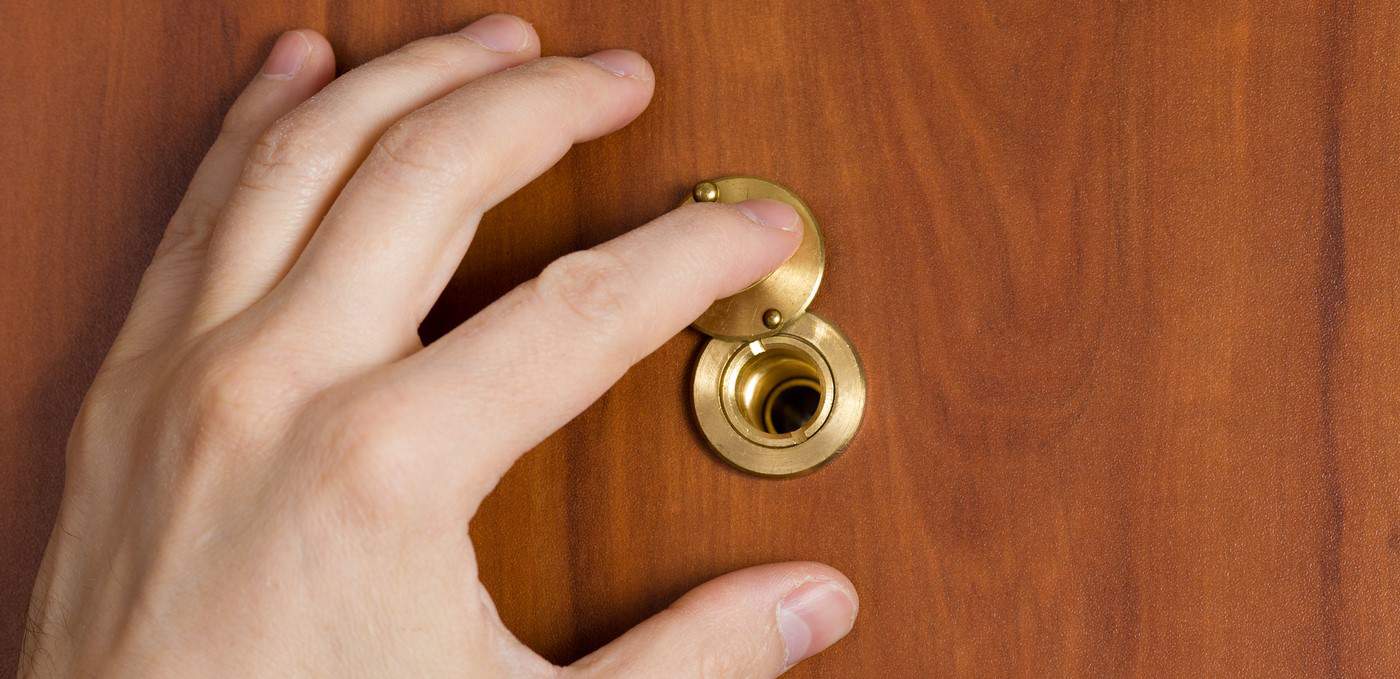 When it comes to your family's safety, you will do anything you can to reduce risks. Whenever you drive, you make sure that everyone is secured in your vehicle and that your insurance is current. At home, window locks and door bolts are always double checked, and you might even have a home security system in place. As a responsible adult, you use every precaution to protect your home and family. However, you probably haven't thought about your currently installed peepholes, since you moved into your house, and these seemingly unobtrusive tools are one of your first lines of defense against home intruders, making door viewers more important than you realize.
What Is a Door Viewer?
Most exterior doors come equipped with a basic door peephole. This simple device adds a layer of security to any home by screening everyone who knocks on your door. It's simple to look through the tiny lens and see if your visitor is someone you know. Traditional peepholes are effective but limited in their application.
In some cases, it's possible to see that someone is looking through the peephole, and your range of view is limited to your direct field of vision. Door viewers are more advanced than a standard peep hole, having a multi-lens system as opposed to just a simple piece of window glass.
Benefits For Safety and Security
No matter how much time and money you put into the security system in your home, intruders can easily push their way through your precautions if you simply open the door to them. Uninvited visitors are especially a concern if you have minor children at home or elderly family members who are less able to fight off an attacker.
When you install a door viewer, anyone in your home can quickly see who is knocking without the visitor even realizing there are people in the house. Many models include digital technology that acts like a real-time security camera, so you don't even have to be standing right at the door to see who is approaching. A door viewer camera usually has a digital screen that you can hang away from the entrance to view your entire front porch and walkway clearly.
Options and Features
When you decide to replace your standard peephole with a higher-tech door viewer, there are options for all price ranges. A basic wide angle door viewer without a digital screen can cost as little as $30 while still providing viewing ranges of 130 degrees from seven feet away. Even these low-budget models often have technology that keeps outsiders from seeing back into your home.
Increasing your budget brings even more features to the table, including the ability to record and save interactions on an SD card and play them back later if needed. While you always hope you won't use these components, having a recording could prove invaluable as police evidence in an investigation, so it's a feature to seriously consider when you're shopping.
The most advanced door viewer cameras have a full range of capabilities and are ideal for both home and businesses. Many models include night vision technology, so you can see clearly after dark or when your porch is in a shadow. Also look for cutting-edge capabilities, like door viewer cameras that automatically record every time someone knocks or approaches your entrance. Finally, take note of how the device is installed – many quality door peepholes are designed for installation by moderately handy homeowners, so you won't need a contractor if you shop smart.
Nobody wants to think about the possibility of experiencing a home invasion, but thousands of families become victims every day. While you might think that burglaries happen at night or when people are on vacation, statistics indicate that almost one-third of home invasions occur when someone is at home and that the invader is most likely to enter through a front door. While it's a given that you should keep your doors and windows locked, adding a simple tool like a door viewer is a smart and inexpensive way to add another layer of protection to your house, ensuring that the only visitors your family receives are the ones that are wanted and welcome in your home. Click Here For The Top 5 Best Door Peepholes and Viewers.

https://en.wikipedia.org/wiki/Peephole
https://en.wikipedia.org/wiki/Door_security