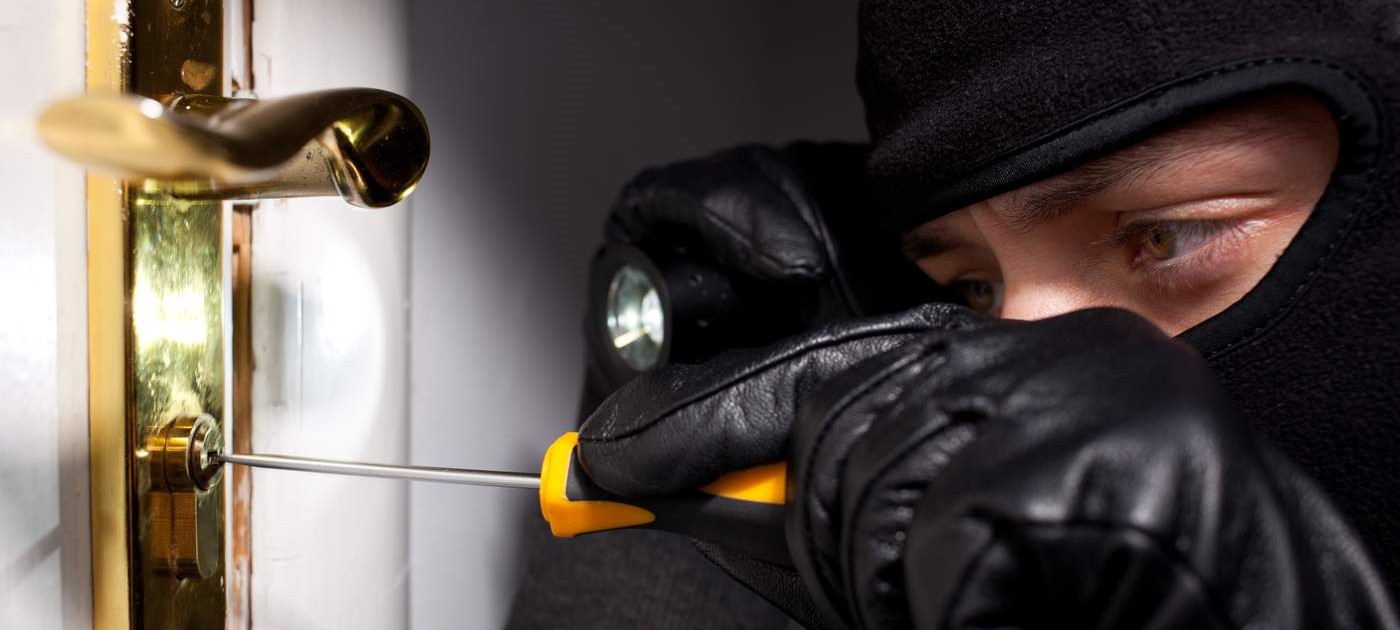 The importance of properly securing your doors – A home security system by itself is not enough to protect your home any longer. To secure your home you need to start with the basics, that means having a look at the security of your doors. In the past, residential alarms were treated as priority calls by the police department, but due to the sheer number of home security systems currently installed, and the ridiculous amount of false alarms that they generate, many police departments are now treating these alarms as a low priority.
You cannot rely on your alarm system or the police department to catch burglars in the act. In order to secure your home, you are going to have to go back to home security 101. This means your priority should be keeping criminals out of your home, and this is done by securing your windows, and fortifying your doors.
Many homeowners treat the security of their doors as an after thought. They feel that as long as their doors are locked, and the doorknob passes the jiggle test; they should be just fine. The problem is that if a burglar should decide to pay your home a visit, I can almost guarantee that he will do a lot more than simply jiggling your doorknob before moving on to the next home.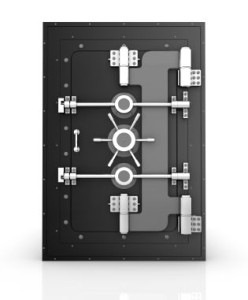 A properly secured door is comprised of three basic elements. The materials used in the construction of the door itself, the door lock, the frame and the strike plate that secures the door in place. If there is a weakness in one or more of these areas, your door will be vulnerable to being forced open.
The materials used in a good security door – During a burglary, a door will normally fail in one of two ways. Either it will splinter and crack, creating an opening large enough for a person to enter through, or it will buckle and deform enough so that the locking mechanism will separate from the strike plate, and the door opens.
When choosing a door with security in mind, you will be presented with four choices. Hollow core with a wood veneer, hardwood, softwood with a steel veneer, and steel.
A good burglar resistant door possesses the ability to withstand a sustained attack without splintering, delaminating or losing its structural integrity.
If you are serious about purchasing a door that is capable of keeping out a determined attacker, your choices are limited to a solid hardwood door, or heavy-gauge steel.
Just to give you something else to think about when shopping for your new door. It takes over 600% more force to defeat a hardwood door, than it does a comparable hollow core model. It would be unfair to compare the protection offered by a steel door because the level of security they offer is so vastly superior to anything else on the market.
Reinforcing the door frame and strike plate – So you have invested in a hardwood, or steel door, and you are confident that your home is protected against kick in robberies. Unless you have properly reinforced the door frame and the strike plate, that new door will offer no more protection than the flimsy hollow core wooden one it replaced.
When a door is kicked, the hundred plus pounds of force that is generated has to go somewhere. Assuming that the door is structurally sound, all this force will be transferred to the points where it connects with the frame, specifically the hinges, and the strike plate.
The strike plate is the part of your door frame that receives the latch from the door lock, and more often than not it is the part of the door assembly that will fail during a robbery.
Most residential door assemblies feature strike plates that are mounted in wood framing that is not strong enough to handle to forces that are generated when a door is kicked, or is being forced open.
The StrikeMaster door frame reinforce – There are two options for dealing with this problem. The first and most often recommended solution is to simply install longer screws to better anchor the strike plate into the surrounding framing. A better solution would be to utilize something like the StrikeMaster door frame reinforcer.
Rather than installing longer screws, the StrikeMaster solves the problem with a larger strike plate. The length of your standard strike plate is maybe two to three inches. The StrikeMaster is over four feet in length.
The extra surface area of this product allows it to better absorb and dissipate the force, thereby maintaining the integrity of the door frame and lock during a burglary attempt. For those opting for a steel door, it will most likely have to be installed in a steel door frame, so the issue of having to reinforce the frame or strike plate will not apply, due to the inherent strength of these type's door assemblies.
High-security deadbolt locks – You don't get a second chance at a first impression, especially with criminals. When a burglar is deciding whether or not to add your home to his resume, he will be looking for obvious signs that your home is lacking in the security department. Nothing screams burglarize me louder than installing a cheap lock on your exterior doors.
Inexpensive door locks are vulnerable to a multitude of lock picking techniques and attacks by criminals. Everything from key-bumping, being drilled, to hammer attacks. In order to complete your door security overhaul, you must install a deadbolt door lock.
A deadbolt lock with a grade-1 ANSI rating is more than adequate for your needs. Manufactures such as Schalge, and Medeco have product offerings that for less than two hundred dollars per door will offer protection from drilling, lock picking, and hammer attacks.
While there is no such thing as a burglarproof lock, a grade-1 rating guarantees that even skilled burglars will have a hard time getting past your door, and average criminals will have to find work elsewhere.
Key control – All the security in the world cannot make you safe if the wrong person has keys to your home. Can you say for certain how many copies of the keys to your front door exist right now? Unless you have purchased a lock that uses restricted keys, or has a key control system, the answer is probably no.
Have you or your kids ever misplaced a set of house keys, possibly given out a set for whatever reason to a friend or acquaintance, how about an old boyfriend or girlfriend? In all of these scenarios, it is entirely possible that your keys could have been duplicated without your knowledge.
With a restricted key system in place, only the registered owner of the lock can make any duplicate copies of the keys. Now when your mechanic, babysitter, ex-boyfriend or girlfriend returns that set of keys, you can be certain that they were not copied. The job of a home security system is to alert you after someone has already entered your home. Proper door security will stop a criminal before they can enter, rather than allowing them to enter, and hoping that your alarm system really works as promised.