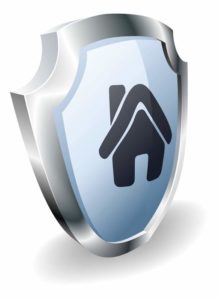 SafeMart for Your Home, Your Office, and Your Peace of Mind – On the news every evening, there are reports of burglaries, home invasions, floods, fires, and families dying in carbon monoxide-filled homes. A lot of homeowners and business owners have considered installing security systems to protect themselves, their families, and their possessions.
The market is flooded with companies trying to sell their security systems. Even cable and satellite television providers are offering in-home monitoring systems as part of their bundle packages now. Whether the systems they are selling are marketed for the elderly who can summon help at the push of a button or worried parents who can monitor their children via video while sitting at their desk at work, security has become a growing business.
They all claim to be experts in their fields and promise low prices with excellent customer service twenty-four hours a day. SafeMart has an award winning customer service staff that is professional, friendly, and thoroughly trained to solve any problem that comes their way.
Security systems are not a one-size-fits-all purchase. A business is not going to need the same security system as a home. The business needs an alarm to signal that an intruder is present and fire monitoring which will notify the fire department and the owner should a fire start when the business is empty. A home, on the other hand, may need alarms that signal when an intruder is within a certain distance of the home and have alarms on all the windows and doors.
Parents may want to monitor their children home alone after school to make sure all the rules are being followed and also to assure they are safe.
A carbon monoxide detector is recommended for every home, however, a carbon monoxide detector that will call or text the home owners and emergency services is a must-have for every home and business. Other security companies offer in home monitoring and notification services in a one-size-fits-all package. SafeMart allows their customers to choose only the equipment and services they really need. Nothing to large or too small because there is always an online monitoring advisor ready to assist customers so they get the perfect fit.
SafeMart was founded thirty years ago by a young paramedic with a vision for the future. Chris Johnson worked with EMS for ten years before he decided to find a way to protect people's homes and safety through alarm systems and twenty-four hour a day monitoring. That vision has come to fruition and what began as a small business in St. Mary, Kansas has grown into one of the top security companies in the United States.
SafeMart now protects and monitors over 100,000 homes and businesses nationwide. Their list of customers now includes the U.S. State Department and the Department of Justice. You cannot get a better reference than that and SafeMart is still considered young after thirty years in the home security marketplace.
SafeMart stands apart from other security companies in that they do not install their own equipment. The customer shops online at SafeMart for the products they need for their home or business. There is always a Monitoring Export online to help find the items needed. SafeMark offers products manufactured by the leaders of home security such as Honneywell, GE, and Sony. Once purchased, SafeMart will program the system to the customer's specifications and FedEx the order directly to the customer who then installs the system according to the step by step instructions included.
The systems are simple to install so no one needs to feel intimidated by the lack of a contractor coming into the home to hook up the system. Even those with no technical knowledge or experience should have no problems with the installation process.
Should there be a problem, however, they have twenty-four hour customer support for any questions the customer has at any time. Their award winning support staff is friendly, respectful, confident, and well trained for any technical problem the customer may have. The staff is there for the customer and is always ready to help no matter what time it is or what the problem is.
Why choose SafeMart over the other home security companies? SafeMart guarantees their service is the best priced in the market and will match a lower price if anyone can find one. Their services exceed those of the many competitors roaming today's security market.
SafeMart has thousands of security options that range from the basic wired alarm system that will signal when an intruder is present and will automatically notify emergency services in case of a break-in or fire. Plus, the alarms and lights can be controlled from anywhere in the world via cell phone and PC. SafeMart is the only alarm company that offers their customers LiveWatch; which allows access and control of the home from anywhere in the world.
With LiveWatch, the home becomes automated and the customer controls the thermostat, lights, and locks from anywhere. The LiveWatch system even signals the owner when a medicine cabinet or liquor cabinet door is opened. The system protects your home, children, and treasures even from the other side of the world.
The LiveWatch system also lets the owner control video cameras inside and outside and can stream live video to the iPhone, Android phone, and PC. SafeMart's LiveWatch is the most innovative interactive home security system on the market today. It puts full control of the system in the customer's hand while still allowing SafeMart's trained staff of professionals to do their job and keep an eye on what is important to the customer as well.
SafeMart offers wholly customizable packages that will meet the needs of anyone looking for home or business security and monitoring. With an inventory of over 1,000 products and an online monitoring advisor who will help to find only what you need without pressure to buy it all, SafeMart has earned its place in the top ten best security companies in the United States.