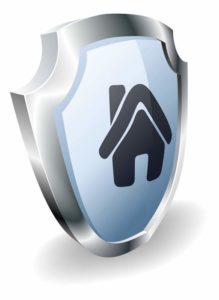 Protection ones product and service offerings come with a multitude of options, but they still manage to include essential security innovations like wireless compatibility and even identity theft protection services included in their LifeLock package. Although many consumers would be inclined to favor a security service provider that offered too many options rather than too few, it's important to determine whether the options available are really needed due to the increase in price they tend to bring with them.
Protection one is quickly establishing itself in the security market. Today it is widely considered as one of the top alarm monitoring providers nationwide, and offers an assortment of services including professional installation of its home security systems.
The flexibility that its installation branch has given the company is a big plus in the consumer benefits column, as it has allowed them to expand their security offerings to include wireless monitors that can connect through either broadband connections or the local cellular line, in addition to still retaining an 'old fashioned' land line service for those customers who request it. They offer in-house maintenance as well for their ever-increasing variety of services, including single-family services, multifamily services and business services.
They could however be accused of not being the most transparent security services provider out there – perhaps for good reason. Although an amount of opaqueness certainly 'comes with the territory' in this industry, Protection one offers a scant amount of information on their websites or FAQ sections. Potential customers are encouraged to contact them directly, which is something of a hassle in this day and age of easily accessibly info.
But the information that is readily available on Protection 1 certainly seems to live up to the industry standards – at first. Protection 1 offers a comprehensive warranty plan for their services, although it turns out that the plan is not quite as comprehensive as any advertisements may like you to think.
While in fact the warranty helps customers should their devices return any errors or malfunctions within the warranty period, the warranty only gives customers a discount, and does not promise that their devices will be replaced or repaired without fees. This, unfortunately, is below industry standards for security services, and should be taken into consideration before purchase. Many competing companies offer much more comprehensive lifetime warranties.
The good news on this front is that Protection 1 has a terrific customer service. The company actually ended up doing away with an automated phone attendant after customer complaints and company revaluation, and generally promotes a 'same-day' service and reply for any technical or personal problems related to their services. Protection 1 also boasts a 'Tech Tracker' feature that puts the responsibility of their technicians under the scrutiny of their customers by allowing customers to track the progress of their technician's arrival on the scene.
This is a commendable innovation between companies and their customers, as the scheduled dates for repairs are too often out of the customer's ability to time or control, leaving customers at the beckon and call of their technician when their technician should be at their beckon and call instead. Customer service is one of the areas in which Protection 1 comes out with flying colors, although their warranty limitations remain a slight blemish. Accordingly, their customer service is hampered only by the limitations of their own disclosures and warranties.
This service is especially impressive when taking into consideration that Protection 1 is currently the largest provider of monitoring services in the nation, and leads in the market of multifamily security systems. The fact that this surge in business has not dented their commitment to customer service is a point for Protection 1, and has earned than a 1+ rating at the Better Business Bureau, in addition to exemplary customer service ratings on available feedback sites.
The company itself has been in the industry for over a decade, and keeps its securities and personal information safe behind tripe-redundant stations. Protection 1 even houses a disaster recovery center. They provide 24 hour monitoring, cellular and internet monitoring, online account access, 2 way intercoms and available upgrades to include interactive monitoring. Like competitor ADT, their equipment is manufactured by Honeywell.
Their services offer serviceable smoke monitors, heat sensors, sensors for both the windows and doors, glass break sensors, security cameras, carbon monoxide detectors, flood protection, motion sensors, freeze sensors, and still more features.
It's recommended that customers take a frank and realistic look at their security needs before being swayed by Protection 1's various bells and whistles, as each 'bell and whistle' comes with a price tag, adding to the total cost of the security system. Security is serious business, and should be approached for the essentials of the service, rather than the 'coolness' or style of the service.
Protection one advertises a customizable service, so feel free to contact a consultant in order to get a free evaluation and a realistic quoted price point that fits your needs. In addition to the aforementioned laundry list of security features, they also offer life and fire safety sensors, and mobile security monitoring which interfaces with your cell phone or mobile device.
Protection 1 is therefore a mixed bag of customization. The company certainly advertises this customization as a plus and a benefit, but inexperienced customers may be more lost in the sea of options than they are comforted by it. Many competing security services have fixes prices and steady, reliable services with thorough FAQ sections that can give customers a good idea of their service without the need for calling the company and speaking at length with a representative or consultant. Some businesses trend towards customization, but others recognize that many of their customers are going to need a surer and more steadfast hand in order to introduce them to the industry without the hassle of extensive research, inquiry and consulting.
Despite all of this, Protection one remains a good value for such an all-inclusive service. But proceed carefully, clearly and cautiously before committing to an extensively and elaborately optioned service that does more than you need it to. Part of the 'security' in security systems comes from the simplicity of the service, for a gaggle of options can cause a user misunderstanding at the worst of times.
But if customers are 'game' for calling Protection 1 themselves and then holding their own against a consultant for the company, and don't plan on utilizing the warranty for anything but a reduced price, Protection 1 may be the right choice. Their customer service is a glowing recommendation.