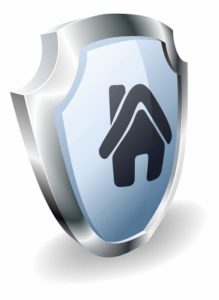 If home security is on your mind and you are contemplating adding protective features to your house, consider Honeywell security systems. Whether you are worried about theft, property damage or the physical safety of yourself and your family. Honeywell has a security system to meet your needs. The various Honeywell security systems are affordable, easy to install, and most important of all they work!
Homeowners regardless of how much their home is worth, or its location, would like to keep it safe and their belongings protected from criminals. It is therefore very important for them to do the product research necessary and then take the required steps that will ensure that their property will be protected from the dangers posed by burglars, as well as carbon monoxide poisoning and house fires.
A Honeywell home security system is designed for your needs – Most alarm companies will try to install the most basic of protection equipment in your home. Normally this means contacts on your doors, a motion detector, and maybe a glass break detector. After all the real profit comes from that monthly monitoring contract that they want you to sign up for.
Honeywell Security Systems Options And Features – Honeywell offers a full range of products for home security, allowing you to customize the level of protection to suit your needs. Some of their products include:
* Keypad Entry Alarm Systems
* Active Passive Alert Systems
* Wireless Hidden Camera Modules
* Internet Monitoring Upgrades
* Network-Based Security Monitoring
* Sensor Kits
* Automatic Police/Fire/Emergency Response
The average homeowner is not a home security expert. They have to rely on the professionalism, and integrity of the persons doing the site survey and installation of the actual alarm system.
Not every home can be fully protected with just a few magnetic contact alarms, and a motion detector. With Honeywell the representative doing the initial survey of your home will be able advise you of the other available products that may be needed to properly secure your property.
It may be something as simple as a single additional motion detector, or it could be a more costly optional home security camera system. Either way you will be educated on what equipment is needed to make your home as safe as possible.
Your home will be protected by the AlarmNet network – Most traditionally monitored alarm systems send their alarm activation signals via a standard telephone line. What most people don't realize is that once your phone service is disrupted, your alarm system has also been compromised.
The technology to send alarm signals through a cellular network has been on the market for years, but up until now it was offered mainly to business, or commercial monitoring customers, due to the extra cost involved.
While it does cost a little more, Honeywell felt that a secondary line of communication was absolutely necessary to properly secure your home, so they created AlarmNet monitoring.
Should your telephone line ever be compromised, a cellular line will automatically take over, and send any intrusion signals over the AlarmNet network to the central monitoring station.
Video surveillance systems – In the past security cameras were only utilized in commercial, or high end residential installations. Up until recently finding a security camera system installed in a middle class home would automatically open a homeowner up to being labeled as some sort of paranoid nut by his neighbors. This is no longer the case.
Today people that have security cameras on their property are labeled as being proactive, and safety conscious. If and when you are ready to join the growing number of people protecting their property with video surveillance systems, Honeywell has a solution for you.
Whether it is a state of the art IP networked camera, or your basic hardwired fixed camera, the video surveillance solutions offered by Honeywell are designed be seamlessly integrated with their other advanced intrusion detection components and will ensure that your home is always well protected.
When you are ready to start taking securing your home seriously, go with a company that has a decades long track record, go with Honeywell home security.
Systems – Some of these products, such as keypad entry alarm systems, will already be familiar to you. Some of the other options are more exotic and feature newly developed technology that makes Honeywell a market leader in the home security system sector.
Honeywell camera and monitoring systems, like their new Matrix system, can be fully networked and integrated into the Internet, allowing for remote viewing and operation. Honeywell is constantly at work on improving their technology to keep you safe in your home.
All Honeywell products are fully compatible with one another and can be upgraded should you require additional protection. Honeywell security systems are designed to complement each other, so in combination they can offer the most complete protection for your home.
Honeywell security systems combine affordability with easy installation, and many retailers offer same-day installation with your purchase. All Honeywell products come with the protection of a full warranty, and in the event of a fault will be repaired or replaced by the manufacturer at no additional cost to you.
Honeywell is committed to providing an unequaled level of customer support, just another way they furnish you with reassurance that you have chosen the right home security system.
Once you have decided to purchase a home security system, you should carefully examine your home in order to determine what features you will need. Shop around, talk with the vendors, and compare your needs to what is offered by the various systems on the market. And take a good hard look at all the Honeywell security systems that are available; they are certain to have a security system that is right for you.