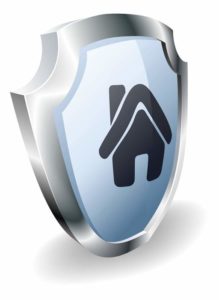 An introduction to the world class line of home security products from Ge. While many consumers do not automatically make the connection between Ge and home security products, a growing number of smart home owners have been utilizing these products to secure their homes and families for years now. GE was the brainchild of Thomas Edison who founded the company way back in 1890. At that time, the company was known as Thomas Edison GE Company.
Two years later, the company merged with another company called Thomas Houston Co and was renamed as General Electric. From that time till the present, the company has created different solutions for different needs including the home security market.
This leader in the security market has spent years, and millions of dollars developing security systems, and products that offer effective cutting edge solutions to the safety needs of a wide variety of consumers. The security division of Ge currently offers five core products, including the Concord, Simon, Advent, NetworX and Allegro.
Each one of these well designed solutions provides different features that have especially been designed to address specific set of needs. Everything from your basic home security system, to models designed for condominiums and apartments, to the popular video surveillance packages.
The Allegro GE is a perfect example of the kind of alarm systems that are being produced by GE. This product offering is especially designed to help apartment dwellers as well as condominium owners protect their homes. This particular model comes with a control panel that is able to monitor as many as twenty zones and provides way more protection than a you could ever fully utilize.
The Simon XT is another product offering , and one that is very popular among home owners. This is mainly due to the system being wireless, easy to install and also very affordable. It comes with some very useful features that help to provide a more complete protection envelope for your home. One of the innovative features that stands out is the "Voice Event Notification" which just doesn't sound an alarm, it gives you a why and a where.
GE is a leader in providing security solutions for homes. With more and more homeowners becoming very worried about their security it will come as a big relief for them to know that a company like GE is able to offer truly complete solutions. Many that have used their products have been very impressed with the kind of service these products offer.
GE home security, once installed in a home, will monitor as well as protect the premises round the clock, seven days a week. Homeowners can relax knowing that these systems will protect them against anything a burglar can come up with, and in addition they will protect you against hazards such as carbon monoxide poisoning as well as fires.
They will secure your home even in your absence and when you let your insurance company know that you are using these products to secure your home, they should be more than willing to lower their standard rates by as much as twenty percent.
One of the main reasons why it pays to make use of GE home security solutions is because the company has always used cutting edge technologies in all of its products and so when you buy their products you can rest assured that you are installing the most sophisticated , well designed products on the market.