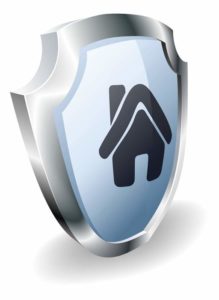 Founded in 2007, FrontPoint home security has quickly developed into one of the most promising and competent security systems on the market. However, FrontPoint is one of the newer security systems in the field, and that newness demands a certain amount of preliminary 'catch up' to inform the uninitiated consumer of what is quite possibly the best security deal available today.
Despite being no more than six years old, FrontPoint earned their security credentials by paying close attention to the advancements in the market and then debuting their own security system with features that exploit the best practices in the modern business while doing away with the least popular downfalls of other companies in the industry.
By the time FrontPoint premiered on the market, the modern standard of the home security system had already been set, allowing FrontPoint to imitate the successes while finding ways to innovate in some key areas of failure that had been revealed in competing security services.
FrontPoint offers consumers three different services with easy to understand functions and features: Protection Monitoring, Interactive Monitoring, and Ultimate Monitoring. The scope of their functions includes an even longer list of security services: motion sensors, flood and water sensors, glass break detectors, recessed door sensors, smoke and heat detectors, freeze sensors, panic pendants, keychain remotes to access the security system remotely, TouchPad and TouchScreen compatibility, carbon monoxide detectors, and even garage door sensors. Their security devices utilize camera technology, garage door overheads and loud sirens for homeowners with hearing impairments.
Interactive Monitoring, their most popular service, and has been polished to mainstream perfection and costs marginally more than their standard service. Like all of FrontPoint's services, Interactive Monitoring provides 24/7 monitoring and redundancy safeguards that utilize broadband service, cell phone lines and even land lines in case of system error. Interactive Monitoring also provides burglar and intrusion monitoring additions.
The ability to access the security system remotely, from a location other than the home in which it is installed, is another industry standard FrontPoint has pulled off remarkable well. The less impressive security service companies have compatibility issues with their remote access functions depending on the plan chosen by consumers, but all of FrontPoint's plans work well with their remote functions and have glowing customer reviews. That's a big plus.
Customization has become both a boon and a bane on the security industry, and FrontPoint fairs about as well as the competition in this respect. The customizability of security services can be a helpful tool for homeowners to personalize their security to suit their needs, concern and square footage, but too much customization runs the risk of confusing those homeowners without extensive knowledge of modern security protocols.
This may result in homeowners paying for more services than they actually require, which is where the 'bane' of it all comes into play. Luckily, FrontPoint has some fairly basic upgrades with easy-to-understand functions and set price points to better help consumers calculate the cost.
FrontPoint also offers customers the option of upgrading their security system to allow interfacing with mobile devices that will allow homeowners to manipulate a certain set of appliances within their house remotely. Home automation lighting gives forgetful homeowners the chance to switch off the lights while they are stuck in traffic for work, or shut down compatible appliances like a television set or small cooking device.
This upgrade is offered through a mobile app suited for a variety of smartphones, including Android, BlackBerry and the iPhone. In addition to turning off the lights remotely, the home automation lighting upgrade allows homeowners to actually set designated times in which their lights and small appliances should turn on or off.
The last FrontPoint feature worth noting is a deceptively simple innovation in home security. Most security systems are automated with a certain amount of lag time after the alarm gets triggered. This 'lag' is an intentional grace period to allow homeowners to disarm their security system on those occasions in which it is accidentally tripped by the homeowners themselves (or an oblivious relative).
FrontPoint's Crash and Smash feature allows homeowners to remove that lag, and immediately send out the appropriate signals to the authorities. This is a useful feature depending on a homeowner's personal comfort level, as burglars have been known to exploit the lag in security systems to steal whatever object they intend to steal and then bolt before the system can notify authorities.
Make no mistake: FrontPoint is one of the best security systems on the market today. However, they aren't perfect. They are a relatively new company, and some homeowners might prefer to work with reputable competitors with a longer history in the field. FrontPoint also offers an industry standard warranty that is perfectly acceptable, but absolutely unremarkable. Their so-called 'lifetime' warranty covers the equipment and service for only two years, which is below the higher standards set by other security leaders.
Despite these drawbacks, FrontPoint is a highly recommended security system. They have an easy and modern interface system, a good variety of devices which can be installed into your home, and a carefully designed security system that debuted with uncommon polish. The general consensus among security enthusiasts holds FrontPoint high as one of the best security systems on the market today, and thanks to the company's upfront and transparent approach to customer service, the uninitiated can explore FrontPoint's reputation for themselves.