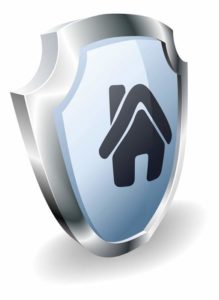 Brinks home security – The home should be your sanctuary. That's why we go to such great lengths in order to preserve its safety and security. From door locks and fences to sophisticated home security systems, you invest significant amounts of money in order to keep your home safe. If this describes you, then you might want to get the services and products of a company that shares your perspective.
There is a new breed of criminal working the streets right now. Equal parts cunning and viciousness. The old rules and dated technology no longer apply, you need to be able deal with the new realities.
Brinks security: a history of quality and service – With their beginnings in armored car services in 1859, Brinks security has more than 140 years of experience to back it up in the security industry. It branched out to the home security market in the early 1990's with the establishment of Brink's Home Security, Inc.
The home security arm of the company was a pioneer in the sense that it made high-quality yet affordable home security solutions available to the average homeowner. Looking at Brinks security's impressive clientele and previous jobs should definitely give you the impression that you're dealing with a very capable company.
The items that have been entrusted to Brinks, have included such priceless treasures as the United States Declaration of Independence and the first moon rock samples to be gathered by astronauts. If they were able to protect such precious and irreplaceable items, think about what they could do for your home's security.
Why go with brinks – There are several reasons why you would want to get Brinks security products and services for your home security needs. First of all, you're assured of a very high level of quality and service.
After all, it has more than a century-old record of security and standards to maintain. The experience it has in the field can hardly be matched by any other company in the industry. You'll probably agree that those things are definitely worth paying for.
Versatility is another of the strong points of Brinks security. No matter what sort of setup or layout you've got for your home (or homes), you can find a solution to fit your needs and preferences.
It can provide a security plan for your property whether you have one home or a dozen, whether you have a small bungalow or a sprawling estate. Everyone from individual homeowners to big corporations trusts Brinks security services, which means that you can too.
While Brink's security might not necessarily be the cheapest security solutions provider on the market, it offers a lot of value-added items like experience and 24/7 reliability to justify their price.
All things considered, its pricing is actually very reasonable for all the things you'll get. It's a small expense to pay for something that's priceless – the safety and security of your home and family.