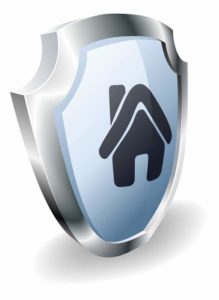 How ADT security protects your home. Watching the nightly news it almost seems as if we have reached a point where stories of crime and tragedy have become the rule rather than the exception. Nearly everyone knows someone that has been the victim of a burglary, and i am sure that you also know that the vast majority of these crimes occur at times when the homeowners are not around or the burglar assumes that the home is empty. This makes Adt home security the perfect solution for these types of burglaries.
Wireless security – In the past having a home security system installed was a major project. Connecting all of the individual component parts together meant tearing holes in your walls and ceilings, to allow for the running of wiring throughout your home. The process was labor intensive and in turn expensive. Today Adt has begun to utilize wireless home security products for their residential customers.
A wireless home security system is actually much simpler to install and therefore saves Adt time and money. This saving can then be passed on to the consumer in the form of much lower costs, everyone wins. A wireless system also allows the person installing your alarm to install the components in areas where they will be the most effective, not just in areas that make their job easier.
Video surveillance – Originally security cameras were only found in banks and other commercial establishments. Fast forward a few decades later and three things have happened, they have become affordable, the technology has improved greatly and they have had time to prove their effectiveness as a crime fighting tool.
Adt is now offering video surveillance as part of their home security installations. While the cameras are not monitored by adt, they are set up to allow the home owner remote access over the internet.
Now when you receive that alarm notification call from the monitoring station, you can dial in and see first hand what is going on in your home. In the event of an actual burglary your security cameras will save the event to a DVR for retrieval later as evidence for the responding officers.
Smoke detectors – People die every year unnecessarily in house fires, with the primary victims being the very young and the elderly. It has been proven that smoke detectors save lives and should be used in every home.
As effective as smoke detectors are their effectiveness can be increased ten-fold by incorporating them into your Adt home security system.
A ringing smoke alarm can save your life and your home from a fire, but what happens if no-one is at home when it goes off, or in the panic to get out of the home, there is a delay in notifying the local fire department.
When you choose this option as part of your Adt monitoring package, you can rest assured knowing that there is someone out there keeping an eye on you and your home at all times.
ADT Pulse – What is home security automation really all about. For some people it means those simple programmable lighting systems and technically this is correct, but this technology is decades old. An example of a modern automated home security system would be the ADT pulse. The ADT pulse is a seamless blending of a proven monitored alarm system, with all of the convenience of home automation technology.
There is a growing number of homeowners that are not satisfied with the limited control that most home security systems currently offer. Now that the technology is available, they want the convenience of being able to control all aspects of their alarm systems remotely.
Now with this new generation of automated home security, it is possible for you to disarm your system, unlock your front door and keep an eye on the contractors working in your home, as well as your children…all from your desk at work.
Access control – Your kids have just misplaced their house keys again and are locked out of the house. The solution for many is to leave a spare key in a hidden location around the property. With this ADT system you have the ability to remotely unlock your doors.
In the past if someone wanted access to your home, you had the choice of either leaving your alarm system disarmed and providing them with a key, or your only other option would be to waste a day babysitting a workman or waiting for that delivery person to show up.
Now you have the ability to remotely unlock your door to let them in and secure it once they leave, all done remotely through your smart phone. So whether it is your kids, a contractor, or a visiting relative, being locked out of your home will never be an issue again.
Security cameras – The ADT pulse system and a high-speed internet connection are all you need to be able to monitor your security cameras from a computer or a smart phone. Why waste a day watching contractors or waiting for a delivery person to show up. Now in addition to being able to remotely disarm and open your doors, you can see what they are doing while in your home.
In addition to monitoring workers in your home, the ability for parents to keep an eye on their children is going to be a really popular feature with the pulse. This will definitely put an end to those parties that tend to occur when adults are away from the home for extended periods of time.
Kids will be kids, but they will usually make an attempt to act civilized if they know that mom or dad could at any moment remotely dial in and see what they are up to.
Event notifications – After you arm your typical security system, you do not expect to hear anything else about it, unless there has been an attempted burglary. But there are many other things that happen in your home besides burglaries, that you might like to know about.
How about knowing the precise moment that your spouse enters the home, or the exact time that your kids arrive home from school. Just about any function that can be control with this system, can also be programmed to generate a notification alert, that can be sent directly to your phone.
Home automation – The Adt pulse is an outstanding choice if your only concern is home security, but this product can also be used to control a variety of basic household functions. You have the ability to control your homes heating and cooling, plus a variety of household electronic devices.
There are hundreds on alarm systems on the market right now, but the features that come standard with the pulse, every other competing product will be trying to catch-up for a long time to come.